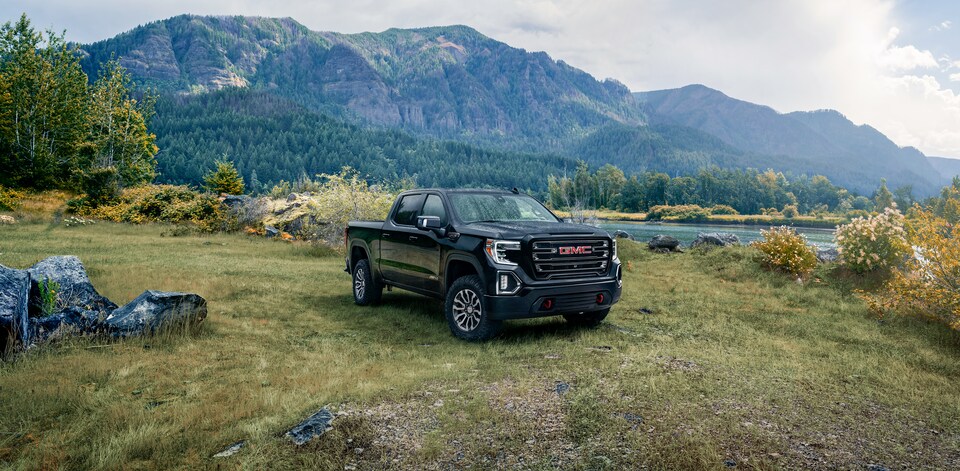 For Work or Play, There's a GMC Sierra Pickup Truck for Every Need at Bill Marsh Auto Group
Since 1962, the GMC Sierra family of pickup trucks has delivered power, utility, and high-end materials to drivers across the country. GMC craftsmanship and engineering are renowned for the level of attention they put into every vehicle, and the Sierra family of trucks is proof of the brand's commitment to giving drivers what they want. If you're looking for a reliable, new truck for your business or family needs, Bill Marsh Auto Group can introduce you to this outstanding trio of options.
Three Trucks, Three Personalities, Three Utility Ratings - Meet the GMC Sierra Family
There's a GMC Sierra pickup for every driver in this lineup of great options. The Sierra offers different sizes, ranging from full-sized to heavy-duty, and it offers a variety of impressive powertrains, cab styles, and utility ratings. Whether you're looking for a workhorse that can tow a heavy construction trailer loaded with tools or a family-friendly everyday driver, we can help you meet and take home the ideal Sierra model for your needs.
GMC Sierra 1500
The smallest truck in the Sierra family, the Sierra 1500 is no lightweight. It can tow up to 9,600 pounds, depending on how you have it configured, and it can haul up to 2,200 pounds in combined cargo / passenger payload capacity. This makes it perfect for family camping trips and towing the family camper, or light-duty work. This is thanks in large part to its menu of impressive powertrains, which include:
A 4.3-liter V6 engine with 285 horsepower and 305 pound-feet of torque
A turbocharged 2.7-liter four-cylinder engine with 310 horsepower and 348 pound-feet of torque
A turbocharged diesel six-cylinder that produces 277 horsepower and 460 pound-feet of torque
A 5.3-liter V8 offering 355 horsepower
A top-of-the-line 6.2-liter V8 with 420 horsepower and 460 pound-feet of torque
When it comes to personalizing the GMC Sierra 1500 for your needs, this truck is available in multiple options. There are three cab styles, including a two-door regular cab with no backseat, a four-door crew cab with full-sized backseat, and a four-door double cab with a slightly smaller backseat. Regardless of style and option you choose, every model gets signature GMC craftsmanship and high-end materials.
GMC Sierra 2500 HD
Need a little more oomph and power in your pickup? Consider stepping up to the GMC Sierra 2500 HD. It's a heavy-duty truck, with all the strength and utility that implies, but it's also a size that still makes it easy to maneuver and easy to park, a great vehicle for both work and daily drives.
The Sierra 2500 HD can tow more than 14,000 pounds and has a payload capacity of nearly 4,000 pounds. It has two great powertrain options, including:
A 6.6-liter V8 offering 401 horsepower and 464 pound-feet of torque
A turbocharged 6.6-liter diesel V8, with 445 horsepower and 910 pound-feet of torque
Depending on your needs, this model is also available in a series of well-equipped trim levels and has three cab style options available, similar to its little brother Sierra 1500.
GMC Sierra 3500 HD
The top-tier pickup in this family is the workhorse, heavy-duty GMC Sierra 3500 HD. Up for anything, this capable beast has a maximum towing capacity of more than 30,000 pounds, depending on your equipment and configuration. It also has a useful payload capacity of more than 3,700 pounds, making it great for all your biggest tasks.
Like the Sierra 2500 before this, big brother Sierra 3500 also has two V8 engine options available, including a gas V8 and diesel V8, and it is also available in a choice of trim levels and cab styles.
Your New GMC Pickup Truck Awaits
Personalize your ride with the style and power you need. Let our team tell you more about the entire GMC Sierra collection of trucks and let us set you up behind the wheel for a test drive in your favorite GMC model soon.