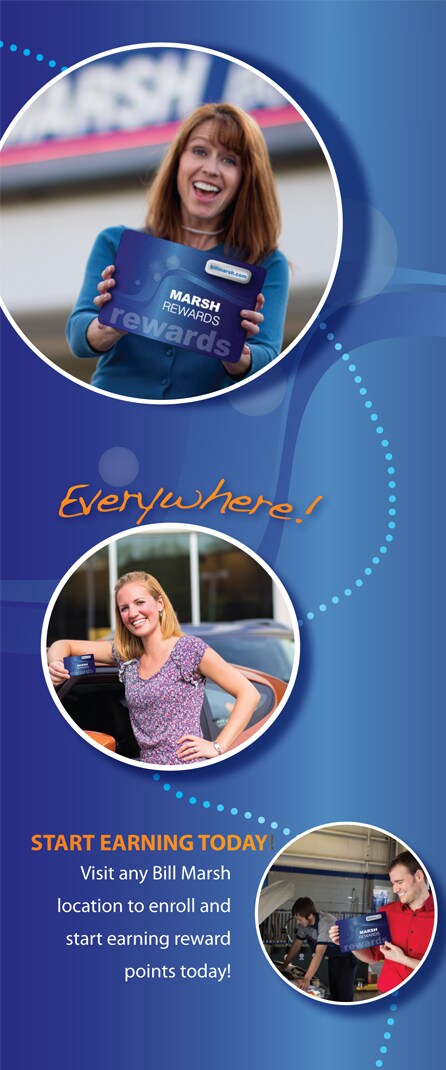 MARSH REWARDS
 
Since 2015, over half a million dollars redeemed!

Enrollment is fast, easy and FREE! Start earning Marsh Rewards points today that will save you money on all your automotive needs at any Bill Marsh location.
HERE'S HOW IT WORKS!
You earn points for the dollars you spend at any Bill Marsh location. Build your points balance with every visit:
Vehicle maintenance and repair
Parts and accessories
Body shop

Car rental
New or used vehicle purchase
Points can be redeemed for any product or service offered by Bill Marsh at any location. Your points can even be redeemed towards the purchase of a new or used vehicle. Plus when you purchase a new or used vehicle from Bill Marsh we'll give you 400 points automatically.

EARN AND REDEEM POINTS at any Bill Marsh location:


Think of it as our way of saying "thank you"
and rewarding you for your loyalty.