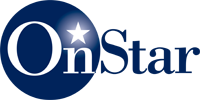 Built into more then 30 GM models, OnStar keeps you safely connected while in your vehicle. If you have OnStar, you can get the help you need at the push of a button. Whether you're lost, stranded, involved in a crash or your car's been stolen, an OnStar Advisor is there to get whatever help you need, 24 hours a day.
making your everyday life easier.
By allowing you to connect to Blue Link through any or all of three different methods -- Smartphone, In-Car, or Web Applications -- Blue Link technology enables and empowers you in whatever way is easiest for you.
For example, a Blue Link-enabled vehicle is so technologically advanced, it not only knows exactly where you are and where you're going, but also knows every shortcut and point of interest in the area. On the way, Blue Link identifies gas stations and what they're charging; it locates restaurants and what people think of the food. Should any mechanical issue arise, Blue Link not only self-diagnoses the problem, but can even make the appointment to correct it. And in the unfortunate event of an accident, Blue Link instantly knows who to call for help.