There's a cross-town rivalry going on in Dearborn when it comes to the best burgers in Michigan. Thrillist says both Miller's and Falls Sports Lounge in Dearborn serve up some of the 22 Best Burgers in Michigan. But if you stand outside of Falls Sports Lounge, they make the claim that they have the "Best Burger In Town" right on their sign. Maggie and I were just going to have to see for ourselves.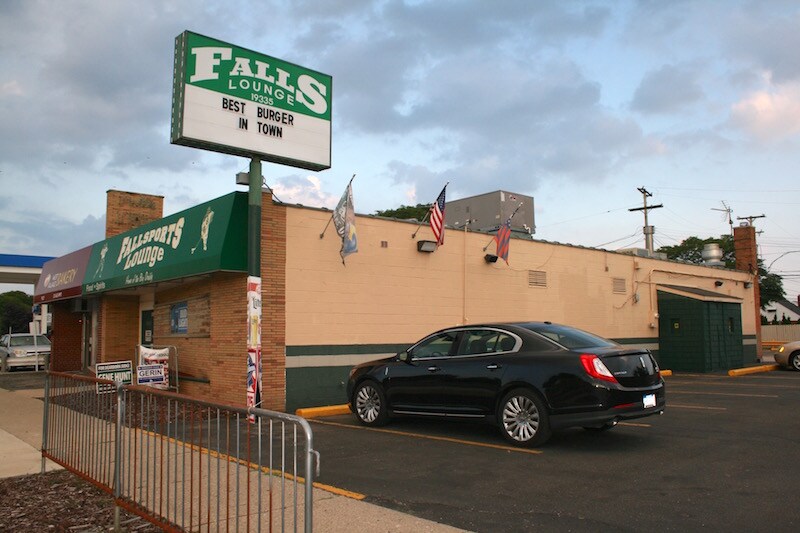 But seriously, who takes a big chunk of Velveeta cheese and puts it on a hamburger? I mean, I haven't had a big chunk of Velveeta since I was a kid. Maybe that's part of the charm. Maybe it takes you back to being a kid.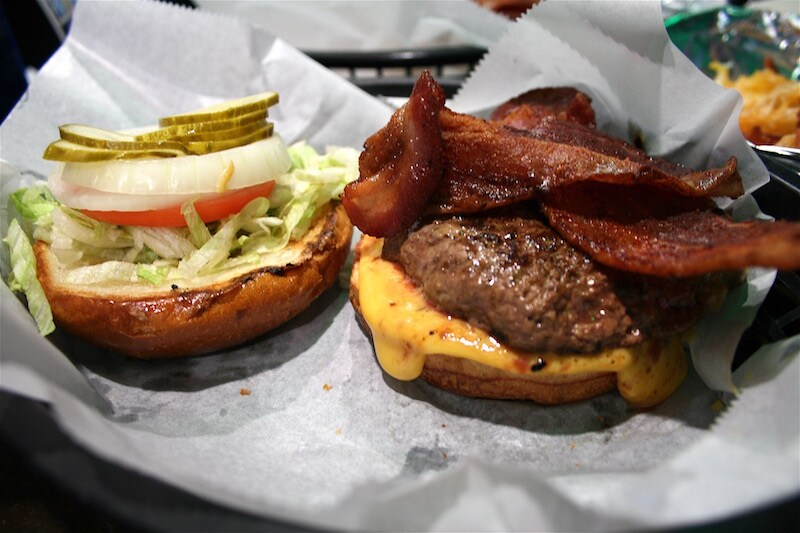 Falls Sports Lounge looks like any blue-collar bar where the PBRs flow freely and there's a million TVs on the wall, all showing the latest sports games. This place does attract the sports fans. In fact, since Dearborn is right next door to the Detroit Lion's training camp in Allen Park, we had just missed former Lion's wide receiver Calvin Johnson who popped in for a bite to eat along with his fiancée.
Thrillist required that we get the cheeseburger with bacon. So we did.
This burger really has three shining stars:
The burger appears to be really fresh and juicy.
The bacon is the thickest we've seen and packed with flavor.

And yes, the Velveeta is wonderful. This thick slice of creamy cheese melts all around the burger and drips into every crevasse of the bun.
And speaking of the bun, it is a grilled brioche bun that adds a little more flavor than most of the burgers we have sampled.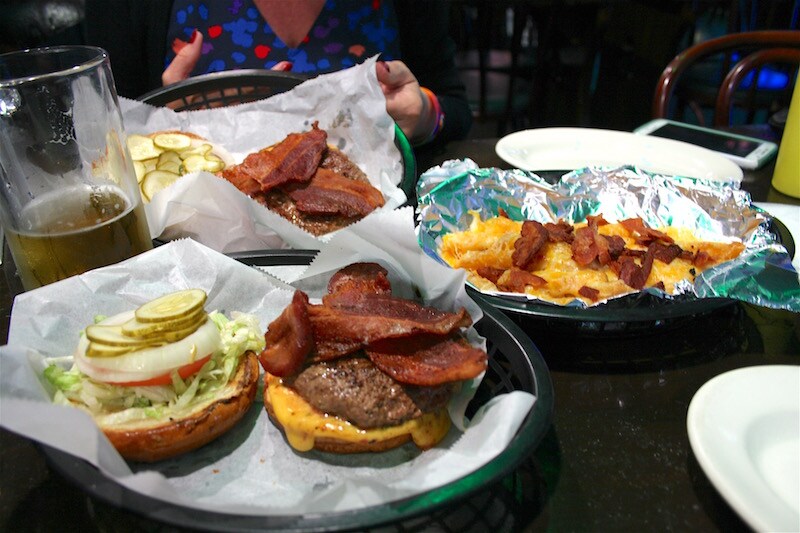 Eating this burger was a challenge. It was so thick and juicy that it was difficult to keep it together. Maggie gave up and resorted to a knife and fork. Somehow I think there should be rules against that. Come on, Mags, man up and get the juices flowing down your arm!
We also ordered cheese and bacon covered fries. Here we were not as impressed. The fries were soggy under the weight of the cheese and really didn't have a lot of flavor.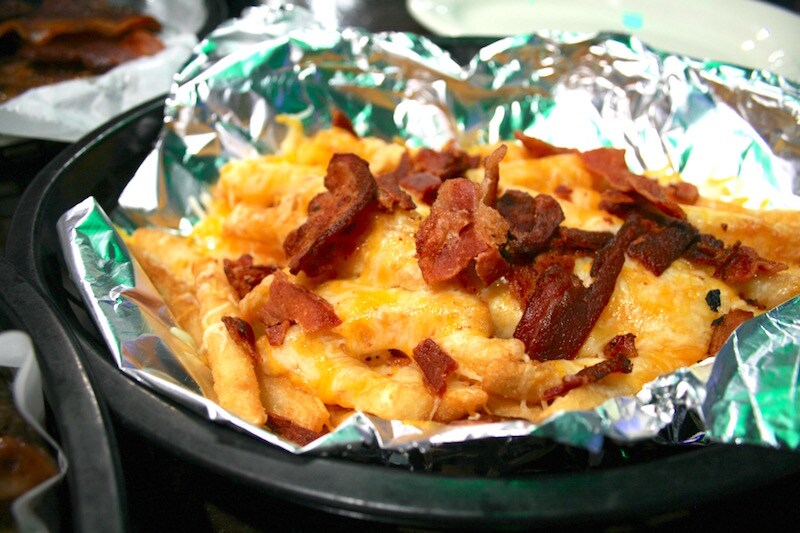 If we were the judge and jury of this cross-town rivalry, the decision was easy on who in Dearborn serves up the best burger. We were not overly impressed with Miller's. It was a good burger, but not a great burger. Falls Sports Lounge, on the other hand, has a unique burger that not only stands out in Dearborn, it also clearly deserves its spot on the Thrillist list of the 22 Best Burgers in Michigan.
Maggie and I are down to the final few burgers on the Thrillist list. Some of the burgers we've sampled so far have been excellent, others have just been good. We want to check out burgers in northern Michigan to see if any of these should replace others on the list. Do you have suggestions? Let us know. We'd love to taste what you think are the best burgers in the north!