Don't be mistaken.
Milan
is a small town near
Ann Arbor
, but it's known for something big. We're not talking about the
Milan Dragway
. We're talking about the "Big One" at
Roy's BBQ and Grill
. The name says it all: this is a hamburger that's roughly the circumference of the
231 area code
. But big alone doesn't make it worthy of the
22 Best Burgers in Michigan
list according to Thrillist.
Is there some "secret sauce" that puts this burger on the list? The short answer is "yes." But the "secret sauce" is actually secret seasonings. The Big One is a closely guarded family secret seasoning that is liberally applied to the burgers. It creates a great overall flavor to this burger.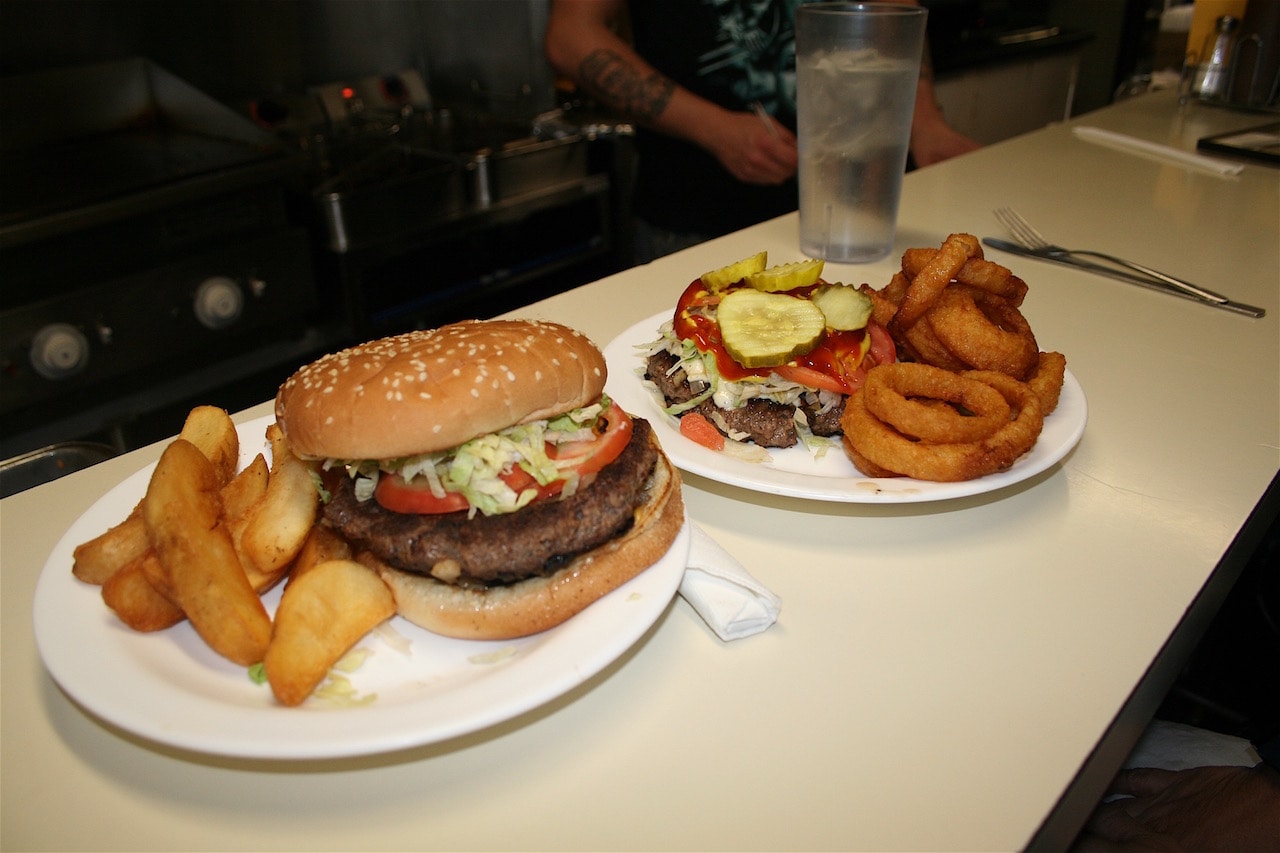 If you ask the people behind the counter what makes this burger special, they have a longer list than just the seasoning. For one, they point out that the burger is never frozen. And they proudly acknowledge that just a week ago, this hamburger still had a tail and hooves attached. Yes, it really is that fresh.
Another secret is how this burger is cooked. The burger has a wonderful crispy outside that stems from a well-seasoned cast iron grill that is about 40 years old and, as the owner says, has never had any cleaning chemical on it to wear down the seasoning.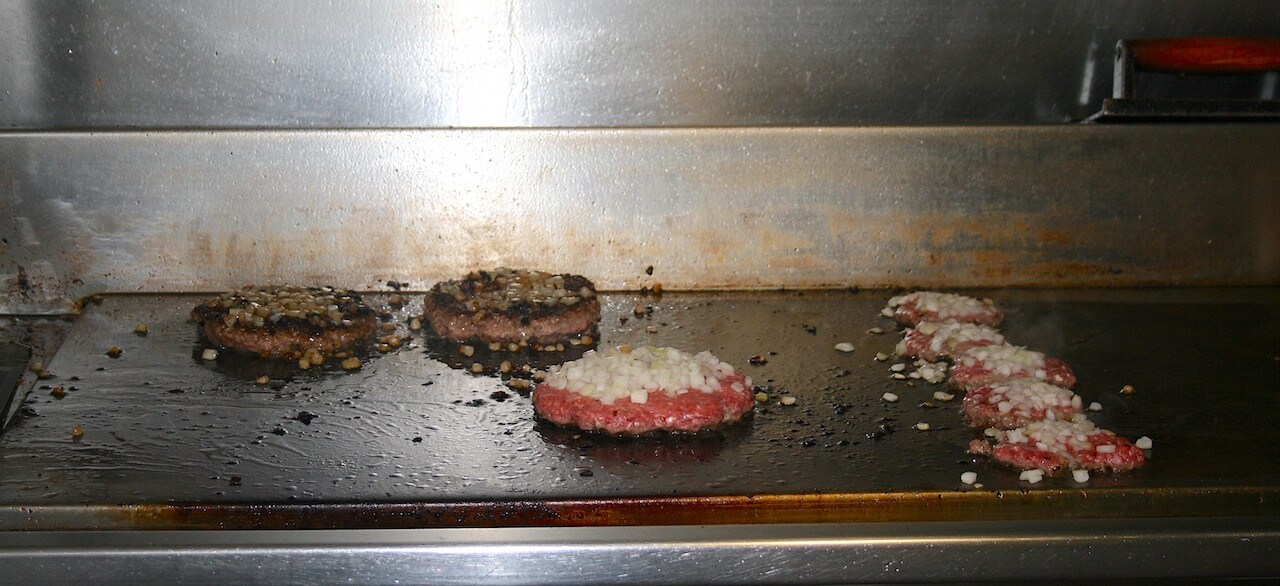 Mix the fresh hamburger with a generous supply of grilled onions and this burger is worthy of the
Thrillist
designation. Roy's is certainly a small town spot that has been in the family for three generations. The cook on the day we were there says he's been eating at this grill since he was eight years old. Now, with royal spatula in his hands, he speaks with pride about the grill and the meat.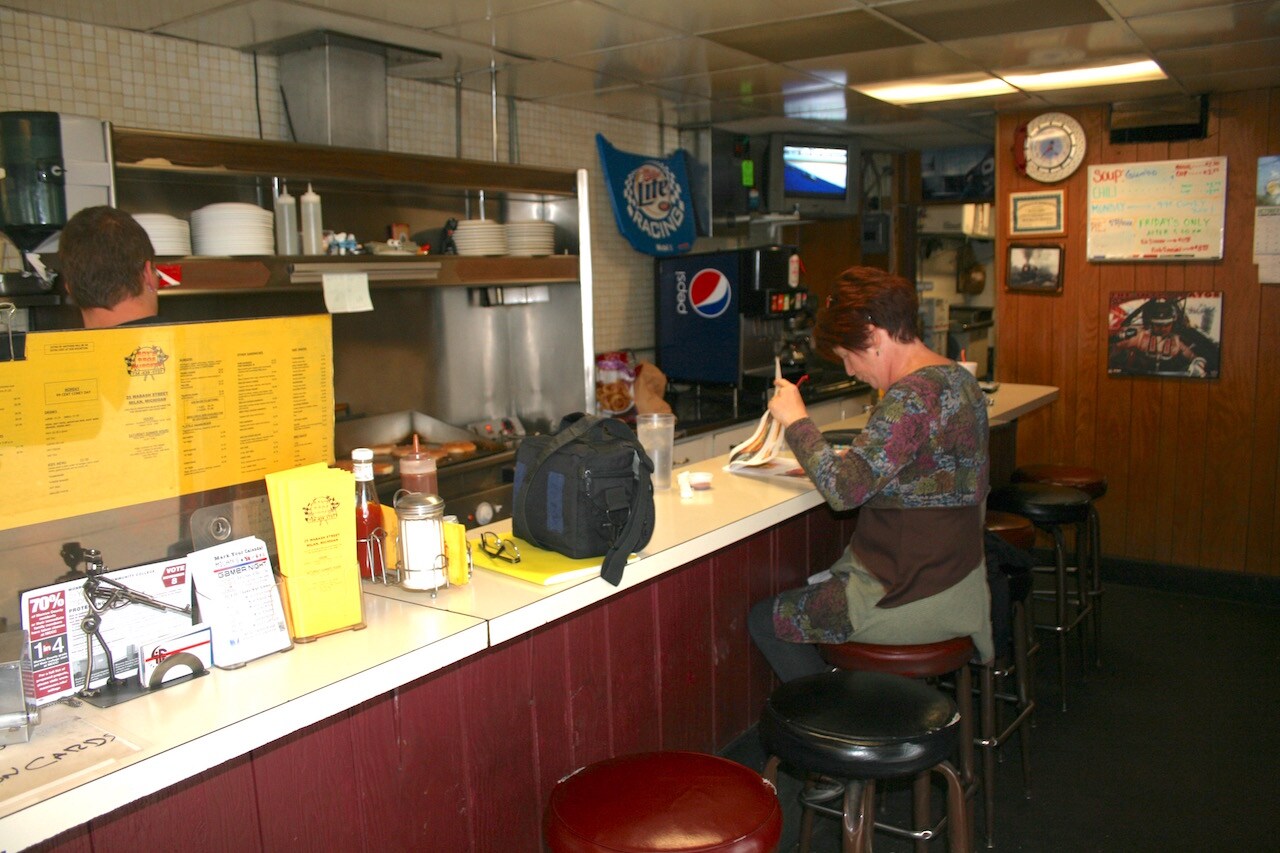 But there's more to a good burger experience at any respectable small-town grill and Roy's does a great job with the other food. The thick cut fries were flavorful and the onion rings were crispy and worth a side order.
Next time you head down state, Roy's BBQ and Grill is worth tracking down. Sit at the counter and strike up a conversation with anyone working there. You'll not only enjoy the flavor of your meal, you'll enjoy the taste of small-town hospitality, too!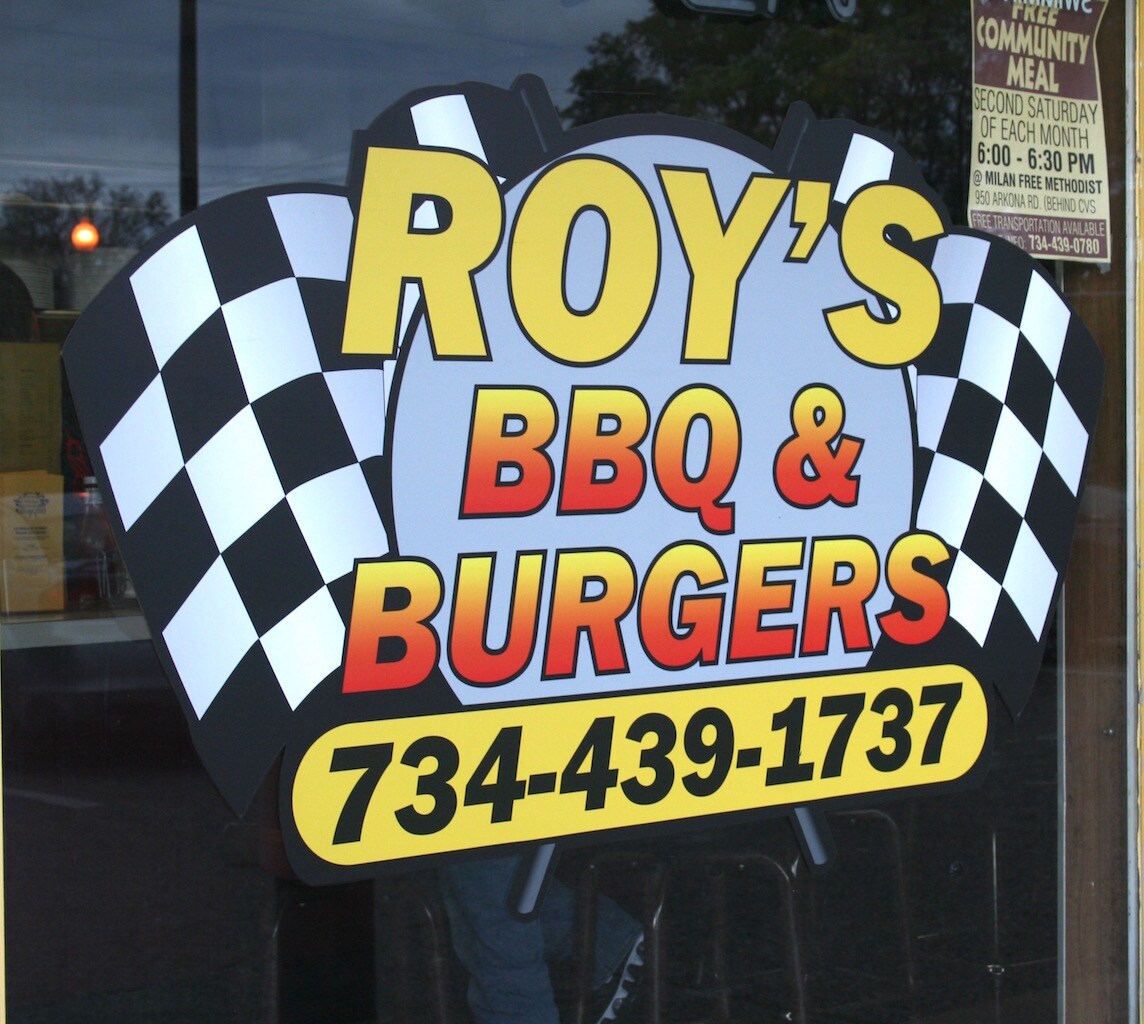 Maggie and I are near the end of the road when it comes to our Great Burger Blog Quest. We have just one more Thrillist burger to taste. We are confident that not all the burgers on this list should be there, but what do you think? Are there favorite burgers in the Traverse City area we need to taste to see if they are worthy of being considered for this list? Give us your suggestions at MKent@BillMarsh.com.
When we're all done, we'll compose our own list of what we feel are the Top 22 Burgers in Michigan. We started this quest because Traverse City claims to be a "Foodie Town" and yet no burgers from T.C. made it on the Thrillist list. We need to know if any burgers in our area can compete with the best in the state. Give us your thoughts!