Take classic American food like a hamburger, infuse it with the zest of Cuban cuisine and what do you have? A hamburger that is not on the Thrillist's list of The 22 Best Burgers in Michigan, but really should at least be considered.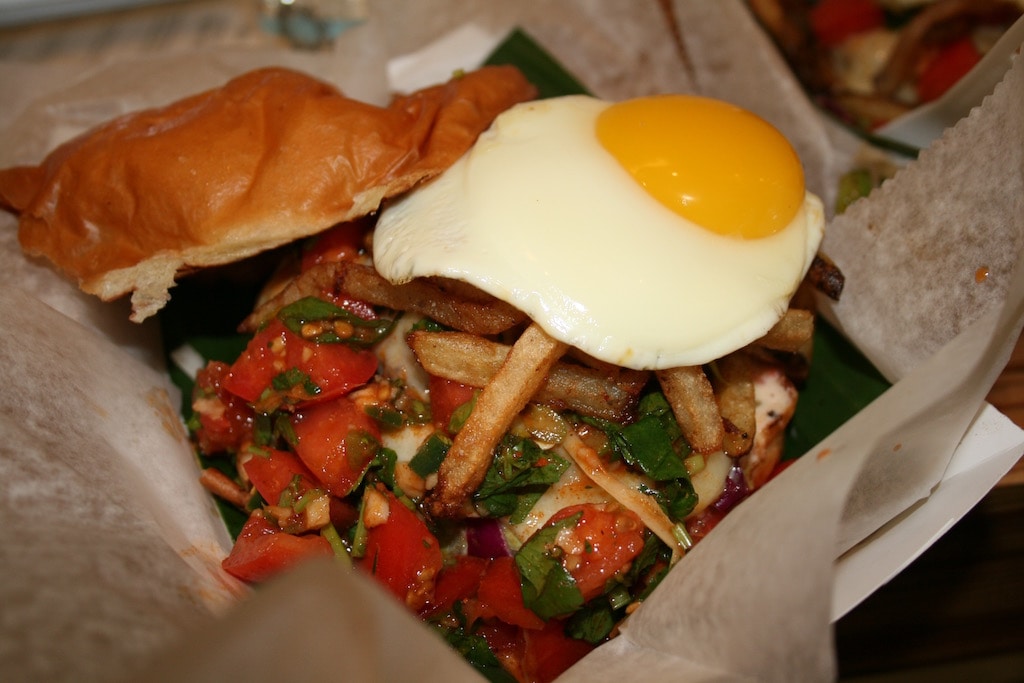 We have just a handful of burgers to taste to finish out the Thrillist menu. One thing is clear: we will want to replace some of those on that list with our own suggestions. Frita Batidos was strongly suggested (even nagged), so we checked it out on a recent trip to Ann Arbor. And be still my heart, where have these flavors been hiding all my life?
Frita Batidos is not only the name of the restaurant, it's also what they serve. Frita is the Cuban burger, while the Batido is a tropical milkshake made with fresh fruit. And like the combination name of this place, you really can't taste one without the other.
You may not be able to tell from the picture but beneath all the colors and flavorful toppings is a burger that is worthy of the craftsmen making the assembly of ingredients. We ordered the beef frita, but other types are also available. We also made it a "Loco" which means they top it with a wide variety of stuff -- including an egg.
One bite and you can start beating the bongos and let the dancing begin! The flavor was bold and spicy and tropical and sweet. It was a burger unlike any we have had on our Thrillist trek so far. Maggie's burger was a little more rare than she would normally like, but that didn't hinder her experience. Mine was perfect. I considered ordering a double, but believe me, there was no need for it. The single burger, fully loaded, was a complete meal in itself.
That did not stop us from sharing a coconut cream Batido. The shake is made with fresh dairy from a local farm, vanilla bean ice cream and crushed ice. There were chunks of coconut that fit through the straw and it was a refreshing treat.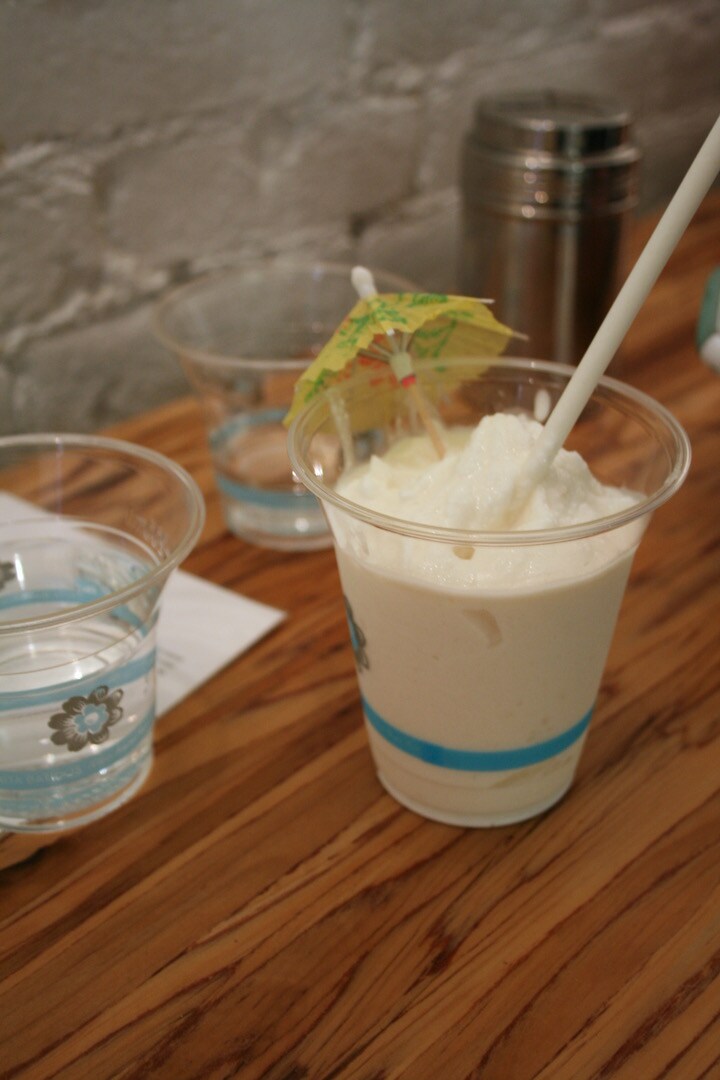 Frita Batidos serves up a variety of sides you won't find in other places and we had to taste some of them. The Crisped Plantains were seasoned with a little garlic, cilantro-lime salsa and an avocado spread. Maggie felt the garlic was a little strange, but it was still flavorful.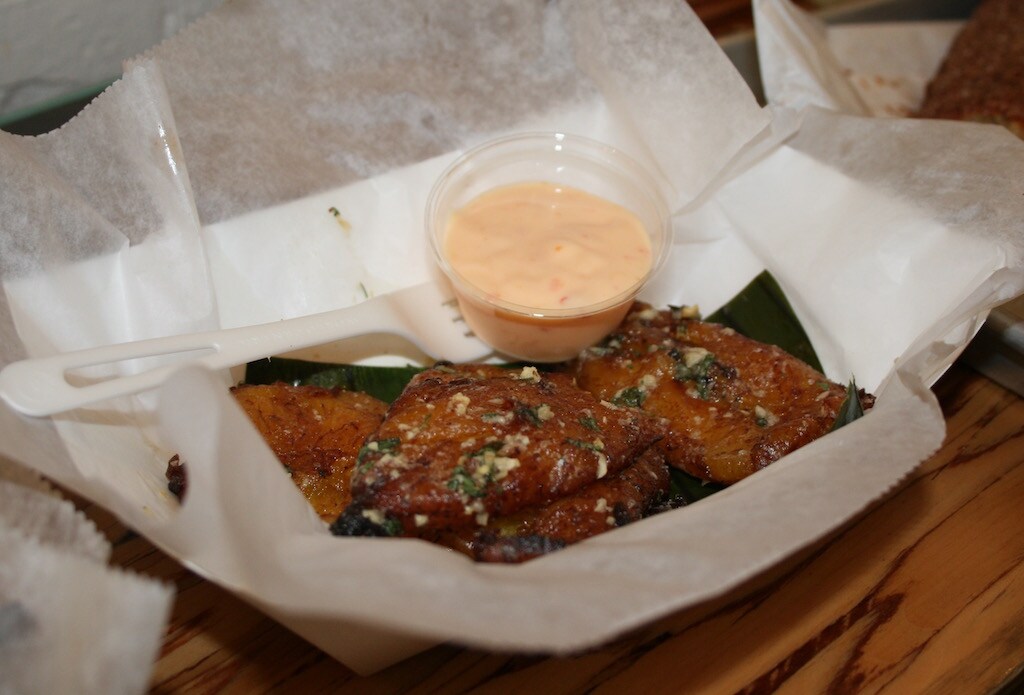 The french fries were seasoned perfectly, although they were a little soggy.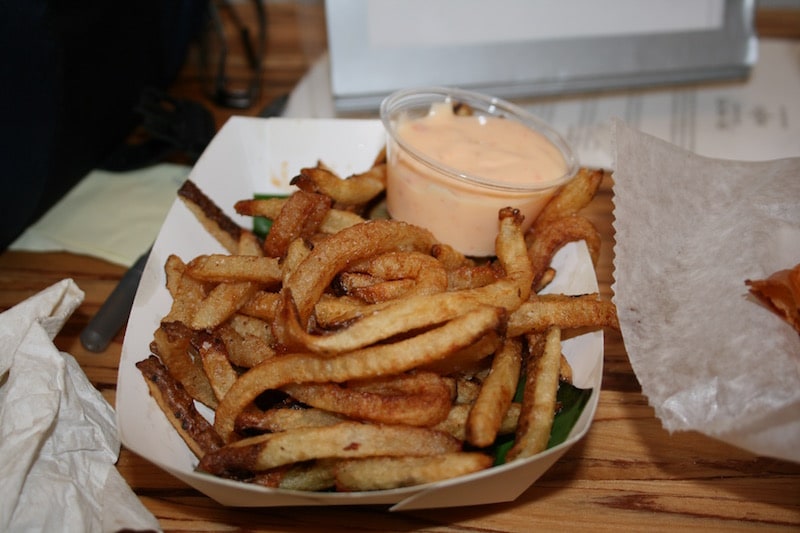 We had no intention of getting anything sweet, but one look at the Churros being served at the other tables sent me to the counter to place a revised order. The Churro came out early so of course I had to eat dessert before lunch was served, since I just couldn't wait. It was deep fried and flavored with nutmeg and cinnamon along with other spices. I challenge you to order one and wait until after lunch before you bite into it!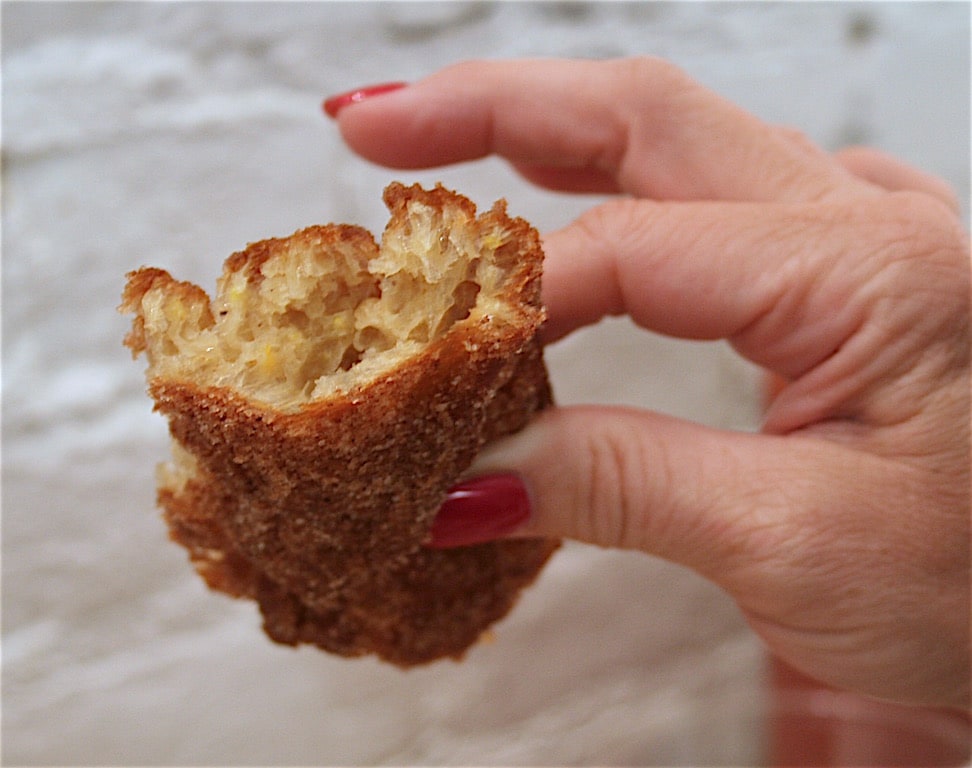 The atmosphere at Frita Batidos is clearly the atmosphere of a college town. It had a clientele of mostly young people in a relaxed environment. We got there around 2 p.m. and it should have been after the lunch hour, but the place was still hopping.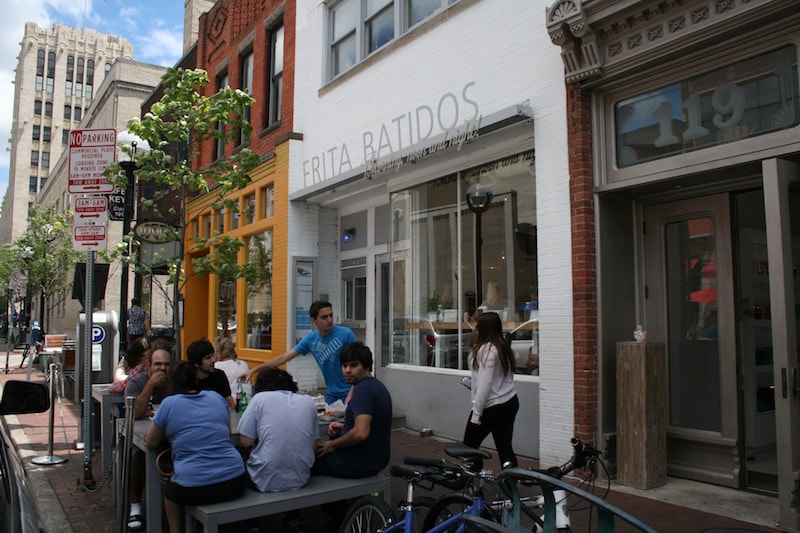 You can probably tell this was a stop that we think should be added to the Thrillist list. It violated the basic concept of this blog to only taste those places on the Thrillist's The 22 Best Burgers in Michigan list, but it was a violation we were so glad we made.