In the middle of very flat farm country sits a shack of a place that, according to
MLive.com
, serves up the best burger in Michigan.
Thrillist
ranks it among the top 22 burgers in the state. Does
Laura's Little Burger Joint
live up to its reputation? You'll find that Maggie and I have a difference of opinion at this next stop in our journey to find who really has the best burger in Michigan.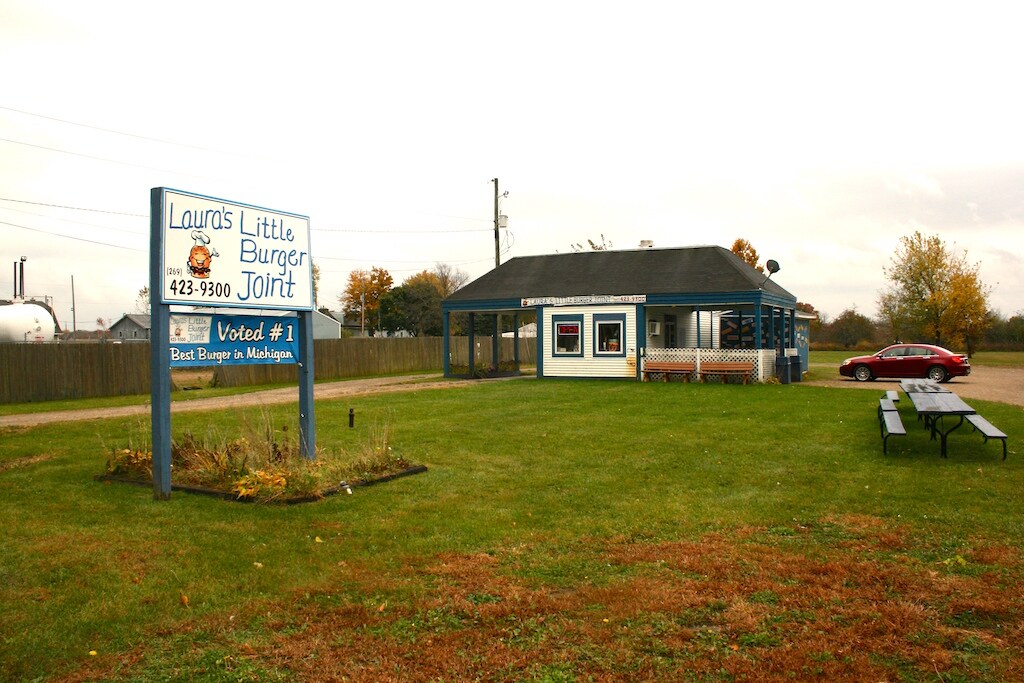 "The grill is blessed." That was the answer we received from the cook of this tiny restaurant when we asked why Laura's is considered to have the best burger in the state. Otherwise, she was at a loss. There's no big secret to the meat - they buy it from
Gordon Food Service
. There's nothing special with the spices they use - simple salt and pepper. And, once again, there was nothing especially unique about the bun.
Our burger of choice at Laura's was the Chapman Burger, named after the owner's maiden name as a tribute to her dad. This is big and it is loaded: two burger patties, bacon, two slices of pepper jack cheese, grilled onions and a bunch of additional toppings.
The burger was really juicy and with all the toppings, you would have been better off eating it with a fork and knife because it fell apart while eating. It was one messy burger! That's what I really liked about it. All the flavors really seemed to come together for me.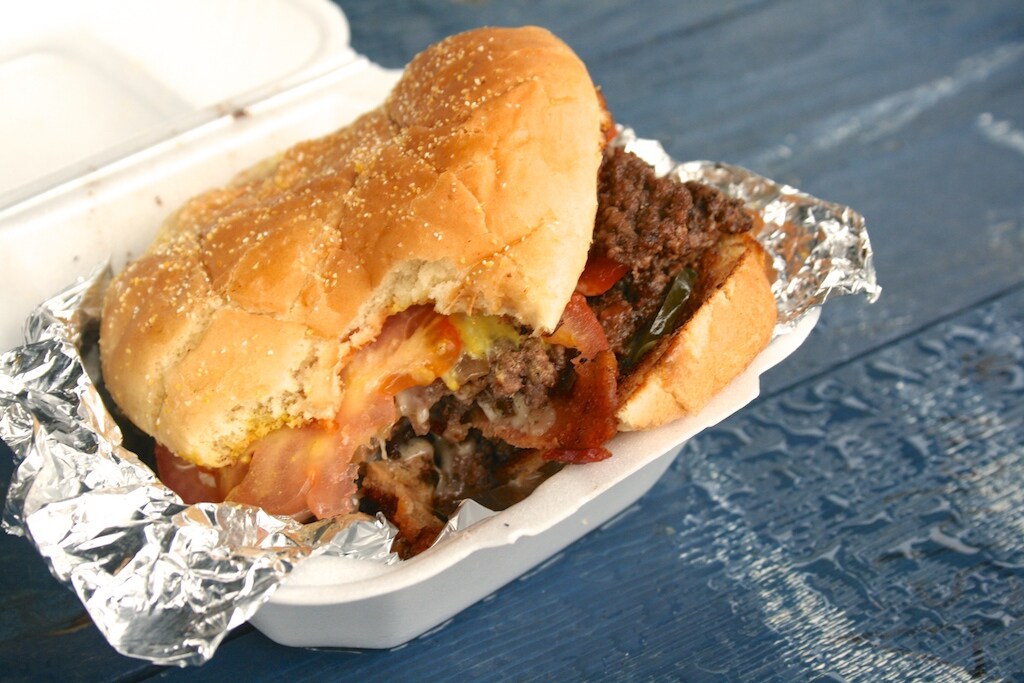 Maggie, on the other hand, seemed to be turned off by this whole burger and couldn't really put her grease-stained finger on why. It was a cold and wet day, so with no indoor seating, you really couldn't comfortably sit at one of the outdoor picnic tables to eat. We ate in the car, and with such a messy burger, this became a problem. It also came with mayonnaise, which Maggie does not like at all. The whole meal didn't sit well with her.
Since being named the top burger by MLive.com, Laura's has become very popular. In fact, while we were there, two groups of friends (one from Ohio and one from Wisconsin) decided this was a good central location to meet and the perfect opportunity for their families to see if this really is the best burger in Michigan.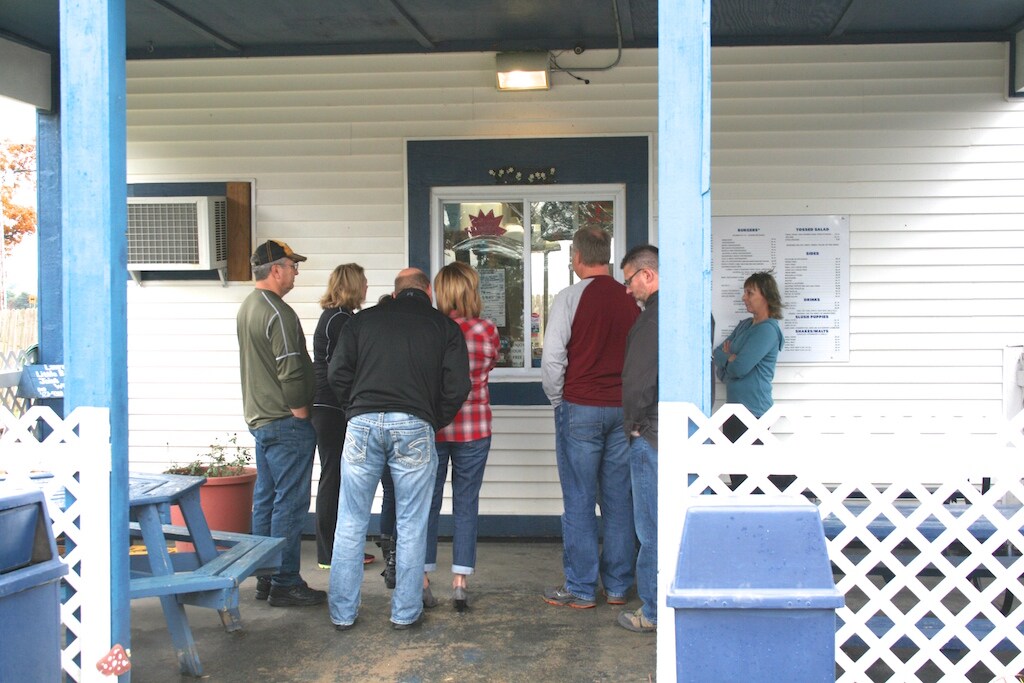 Maggie and I were split in our opinions of the Laura's burger. I wouldn't say it was THE best we've tasted, but I would rank it as one of the best. Maggie, on the other hand, would not be willing to go back.
If you want to try the top-rated Laura's Little Burger Joint for yourself, you'll need to wait a few months. With no indoor seating, Laura's is a seasonal joint. We got there just days before it closed in November - maybe the owners are chillin' in a warmer climate before they re-open in April 2016.