Eastern Market
in Detroit is buzzing with the activity surrounding fresh produce and meat processing. In the middle of the hubbub is a neighborhood bar and restaurant:
Cutter's
. They serve up a stuffed burger that made the
Thrillist Top 22 Burger list,
and by every appearance this burger creates its own hubbub.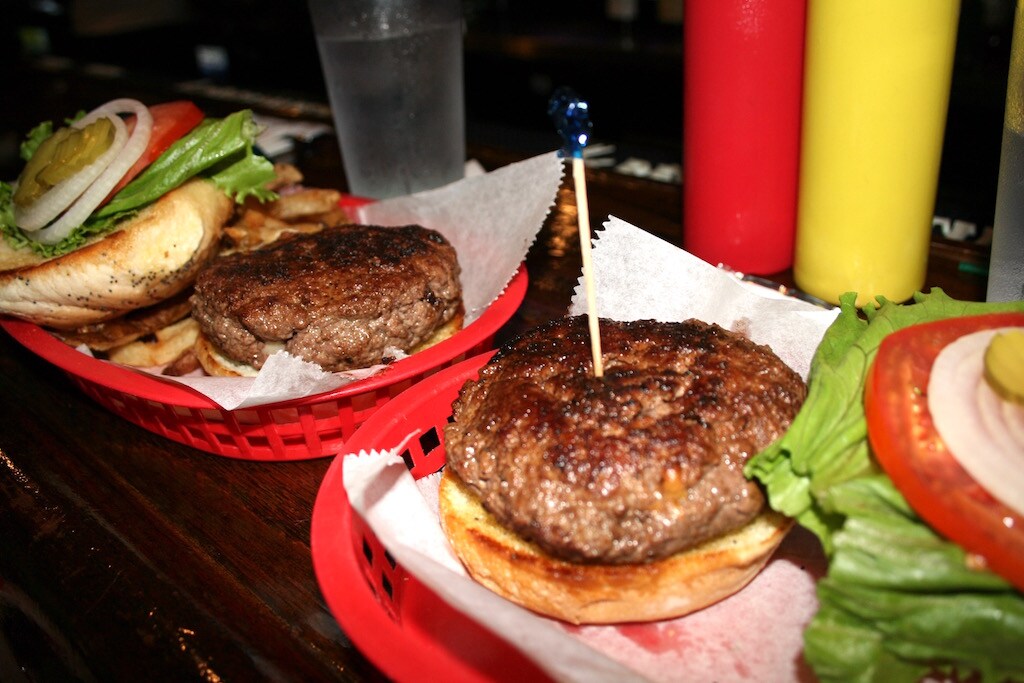 I suppose you could get a fresher hamburger. You could bring in a live cow to the restaurant and butcher it right there. But Cutter's does the next best thing. They literally walk across the street and pick up fresh burger to feed to adoring crowds.
Unknown to us in advance, we were at Cutter's at a special time. It was primary day in Michigan and the restaurant was electric with activity. Radio station
WCHB
was going live and interviewing anyone running for office that wanted to stop in.
Sheriff Benny Napoleon
was there along with candidates for congress, state representative, city council and many other positions.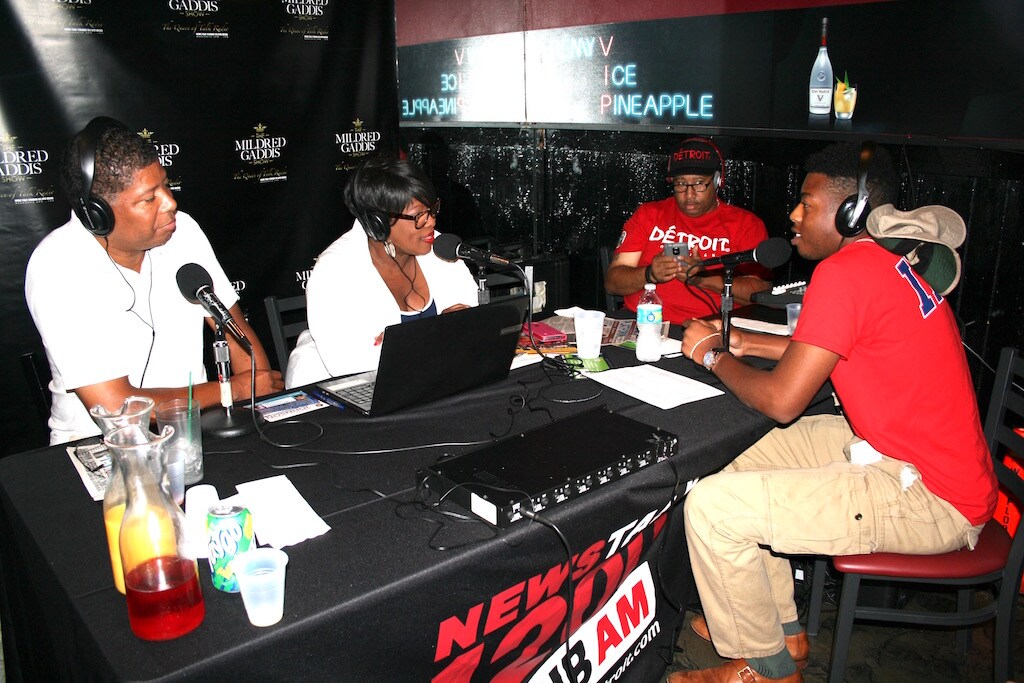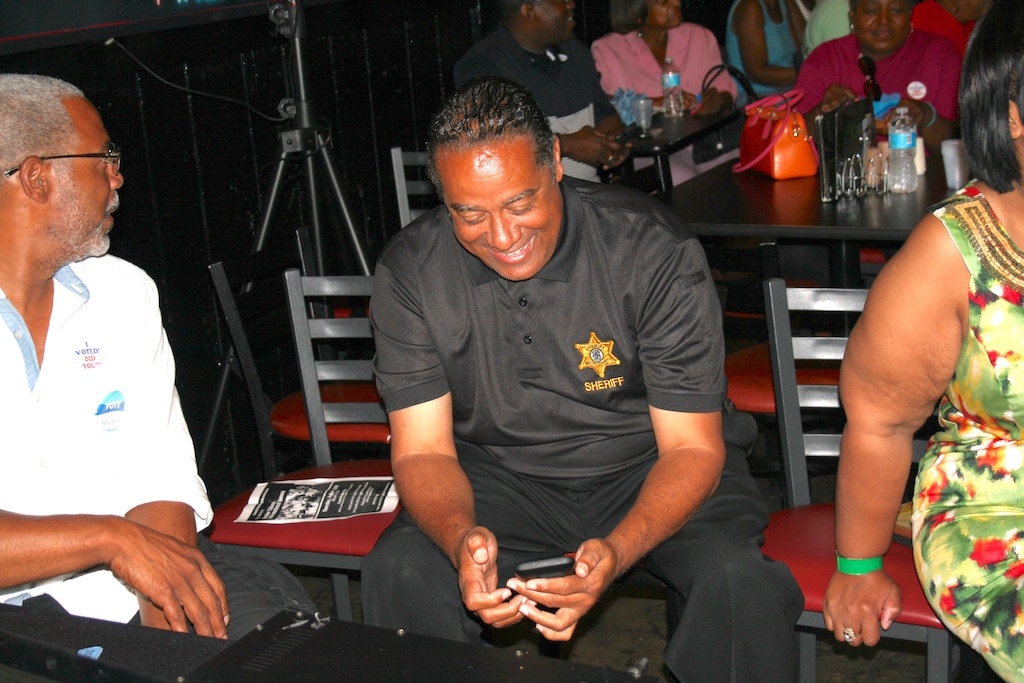 We heard from others that this really is a neighborhood gathering place. Stories are swapped, friends are made, beer is spilled and plenty of food is eaten. Clearly it was the food that brought us from Traverse City to
Detroit
to check out the burger. It was worth the trip.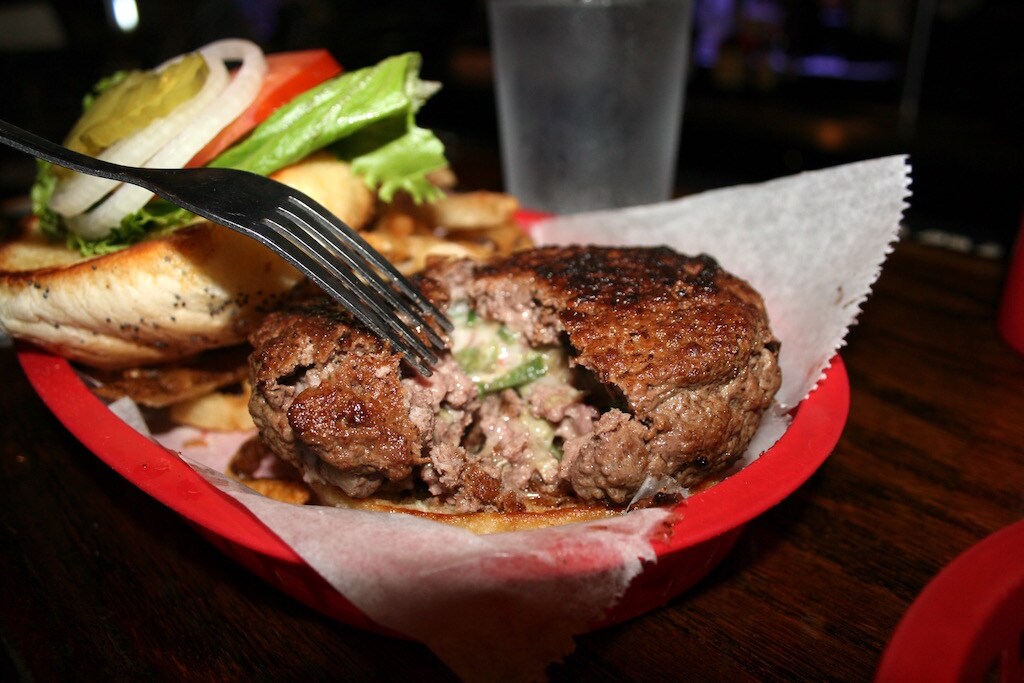 Thrillist instructed us to select any of the stuffed burgers. Maggie took to the pepper jack cheese and jalapeno, while I ordered the cheddar and bacon. Certainly the fresh hamburger made this place stand out, but it was more. The burger was char grilled which made it crispy on the outside but moist and stuffed with flavor on the inside. It was sprinkled with a house-made seasoning and had a grilled Kaiser bun. The flavor of the inside stuffing didn't overpower the taste of the burger, but instead they all seemed to meld together into a flavorful treat.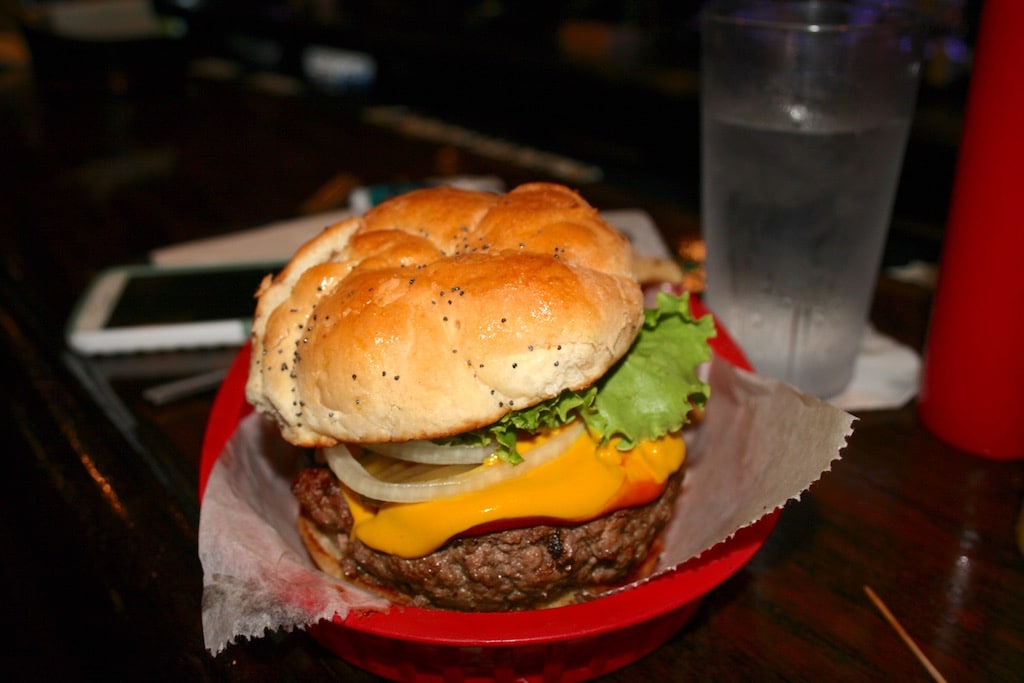 We stayed focused on the burgers, although we couldn't help but scope out other plates and lust after both the breakfast offerings and chicken wings.
Cutter's is a place that whispers, "We are made in Detroit." It has the smell and flavor of this city. It is so "Detroit" that if you want a soda they will only serve up another Detroit-made offering of
Faygo
pop. Cutter's is a product of Detroit. It has every right to be on any list of the top burgers in Michigan. But not only is the food good, the atmosphere is warm and friendly, just as you would expect from a neighborhood gathering place.