Of all the burger stops on our journey so far,
Jozwiak's Bar and Grill
is probably the one we most anticipated. It required traveling through the Upper Peninsula and landing just a short distance from Wisconsin. Even though it's a long drive, with the sunshine and warm weather, it's a wonderful trip through marvelous scenery. But more than anything else, the picture from the
Thrillist
article that inspired our journey made this burger look unique and tasty.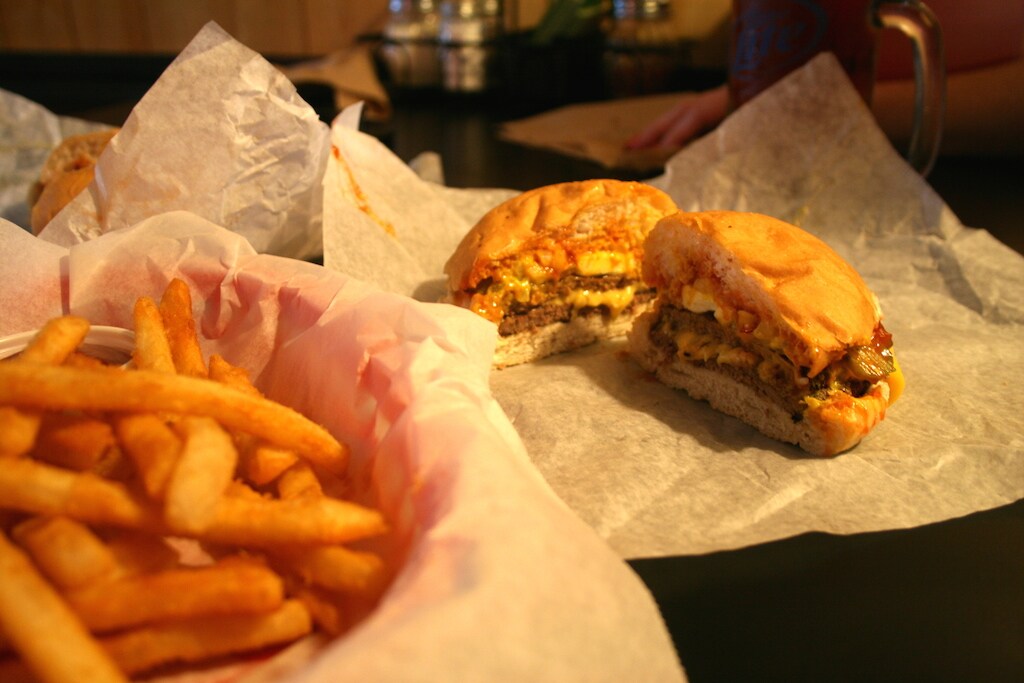 Jozwiak's is steeped in Upper Peninsula history. The bar straddles allegiances between the Detroit Lions and Green Bay Packers. The sports history of Menominee can be seen on the walls, complete with black and white photos of area football teams. This tavern is friendly and neighbors easily struck up conversations with the strangers visiting their local watering hole.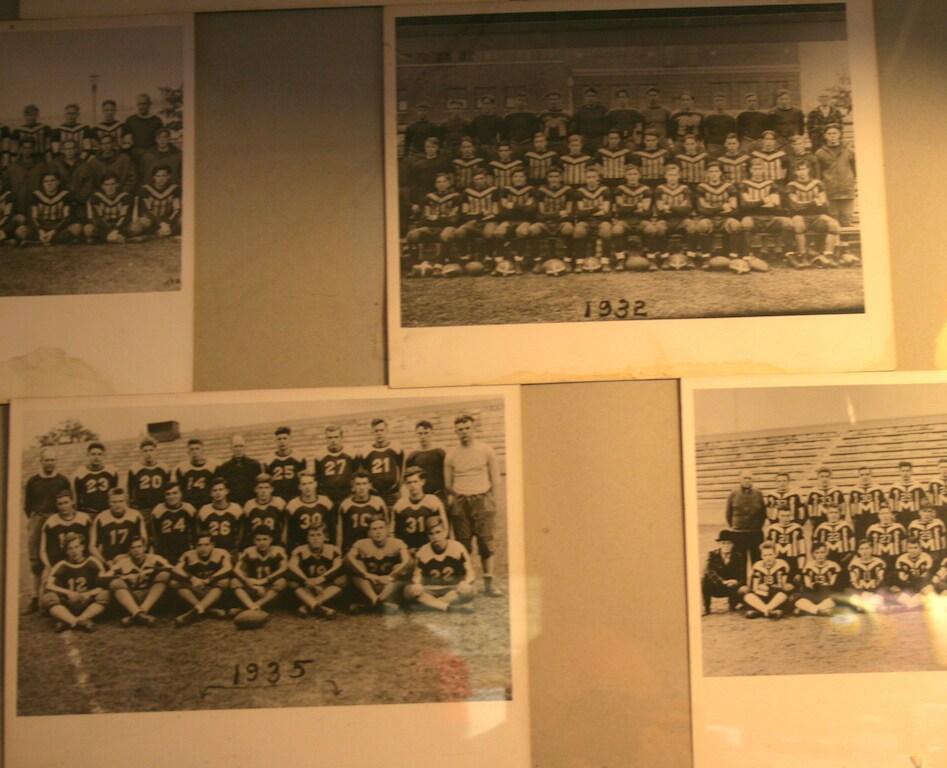 The locals told us what made The Wabash burger stand out as one of the best in Michigan, even though it is barely in Michigan. They held out the burger and pointed to not one, not two, but three pats of butter that were sandwiched between two burger patties! Given the dairy history of this region, and its proximity to Wisconsin, it only makes sense to squeeze some butter into this burger.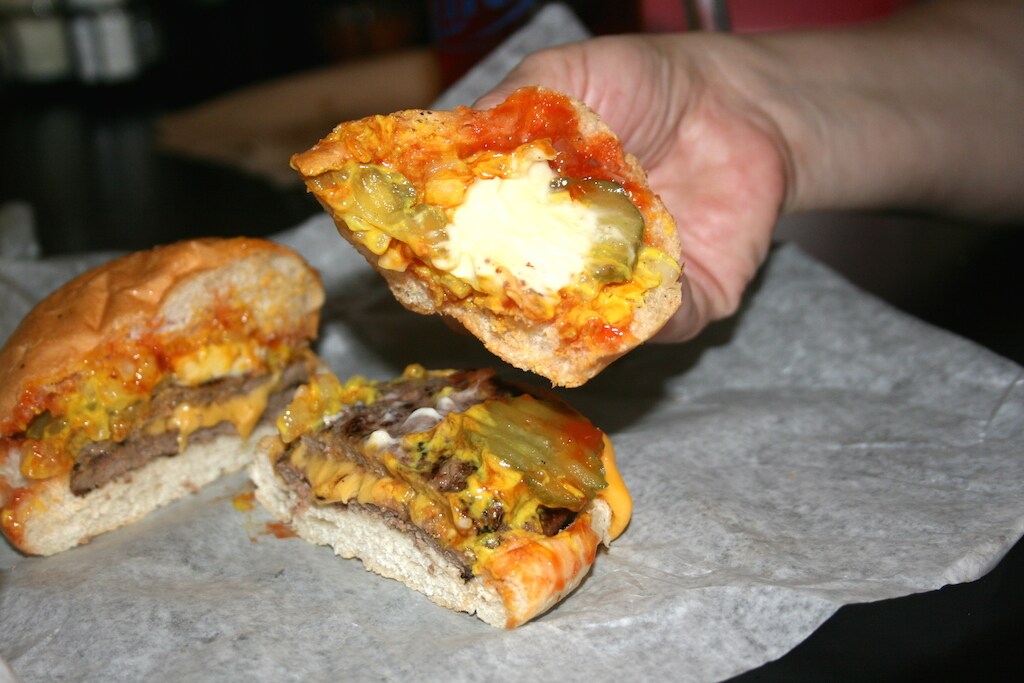 The Wabash is a flame-grilled burger that
Thrillist
put on their list, and we also added Fried Onion Tanglers and French Fries to tag along. Thrillist also suggested ordering the Wabash Special that includes a couple of burgers along with a pizza and two drinks, but that special was not found.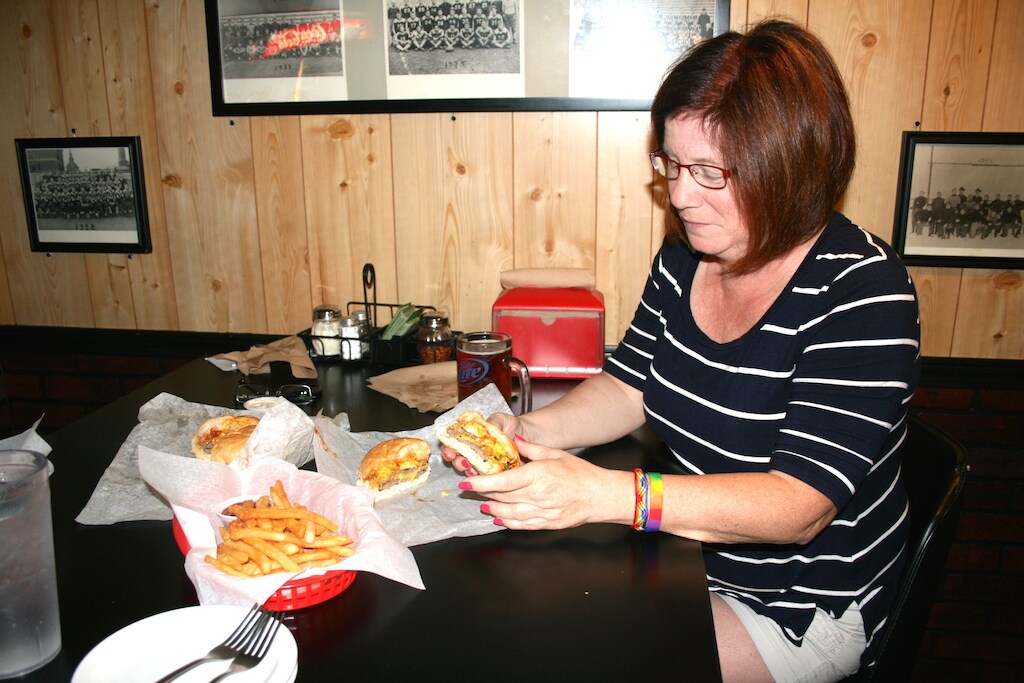 Our complaint of most of these top burgers in Michigan has usually been associated with the bun. For the most part, they have been nondescript. But the Wabash touted a deliciously toasty hard roll!
Jozwiak's has a wonderful rustic, home-grown atmosphere. The Fries and Onion Tanglers were crispy and tasty. The much-anticipated Wabash, on the other hand, was a disappointment. The meat was quite dry and really didn't have much flavor. It seems the butter was needed to add moisture and flavor, but it had little impact. This burger had all the makings of being unique and flavorful, but the thin patties needed more help than they were given.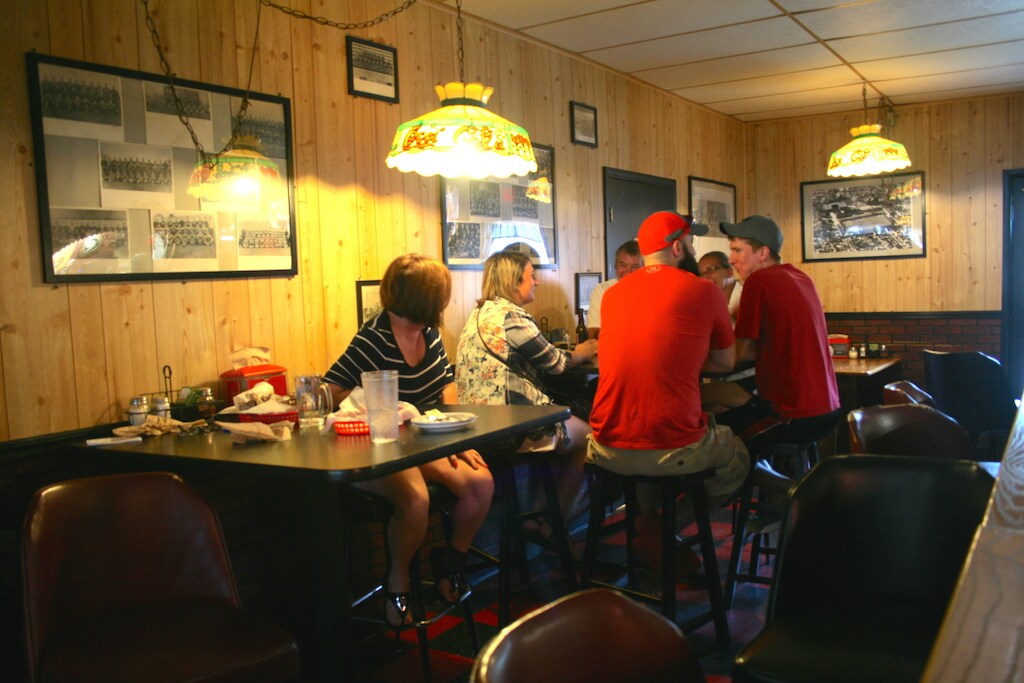 The trip gave us the opportunity to travel over the river, put our feet in Wisconsin and visit a cheese shop. But we have to say, this anticipated burger stop was a disappointment. We left scratching our heads and wondering if we missed something... something special that landed
Jozwiak's Wabash
in the
top 22 burgers in Michigan
... but unfortunately, we didn't find it.