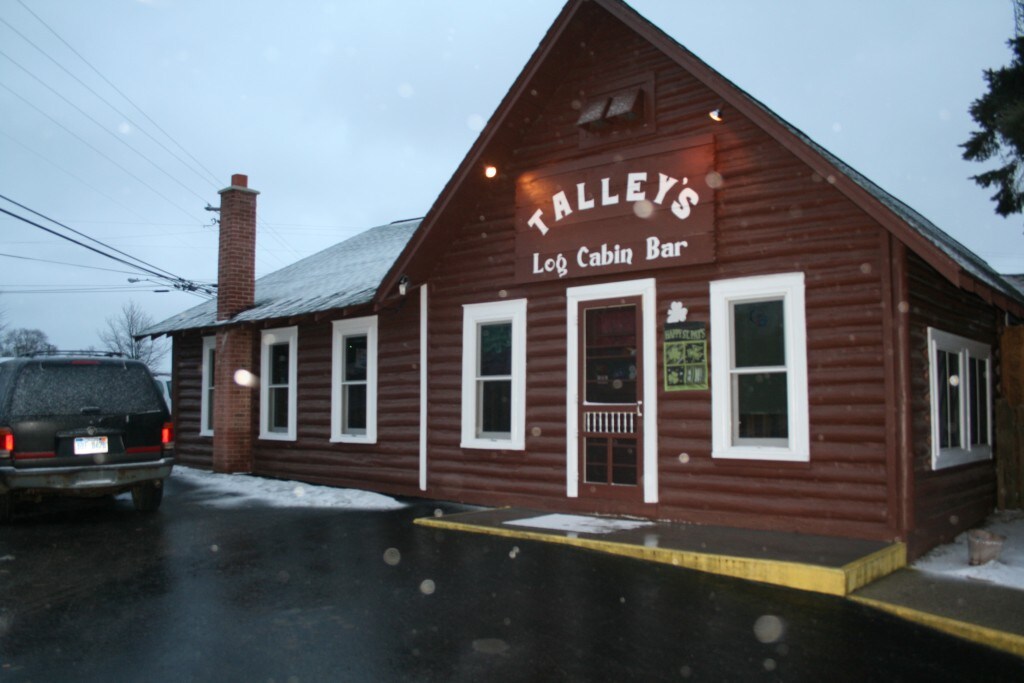 Excited, we piled into our trusty Chrysler 200 to take the 77-mile journey from Traverse City to our first stop at Talley's Log Cabin Bar in Lewiston. The first signs of spring were starting to show, and perhaps the biggest thing we noticed was how much snow had melted.
Little did we know our eager spirits were soon to be dashed. When we pulled into Lewiston, we noticed the entire town, as small as it is, was devoid of any cars around any of the houses. We feared we had just driven into a bad scene from the Walking Dead. That fear quickly changed when we noticed that every car in Montmorency County was gathered around Talley's Log Cabin Bar. We had never considered that this was the Saturday right before St. Patrick's Day. The entire county decided that Talley's was really the only place in the world to get green beer.
After hitting the men's room and sharing the tiny facility with an eight-foot man decked out in emerald green and wearing a large green hat, it was clear this man was the king of the leprechauns. He was not a man to mess with. After this fearful encounter, it was equally clear that if we were going to start our quest, and get anything that wasn't a green beer, we needed to try someplace else.
That someplace else was a 40 mile trip to Spikes Keg O' Nails in Grayling. Our guide said we needed to try the Spike Burger along with the sweet potato fries. By the time we arrived, we were more than ready for a good burger!
What we found was a friendly bar that lived up to it's reputation of being the "Meeting Place Of The North." Both the staff and customers were eager to strike up a conversation. And shortly after we arrived, a lone musician began playing to a nicely filled restaurant.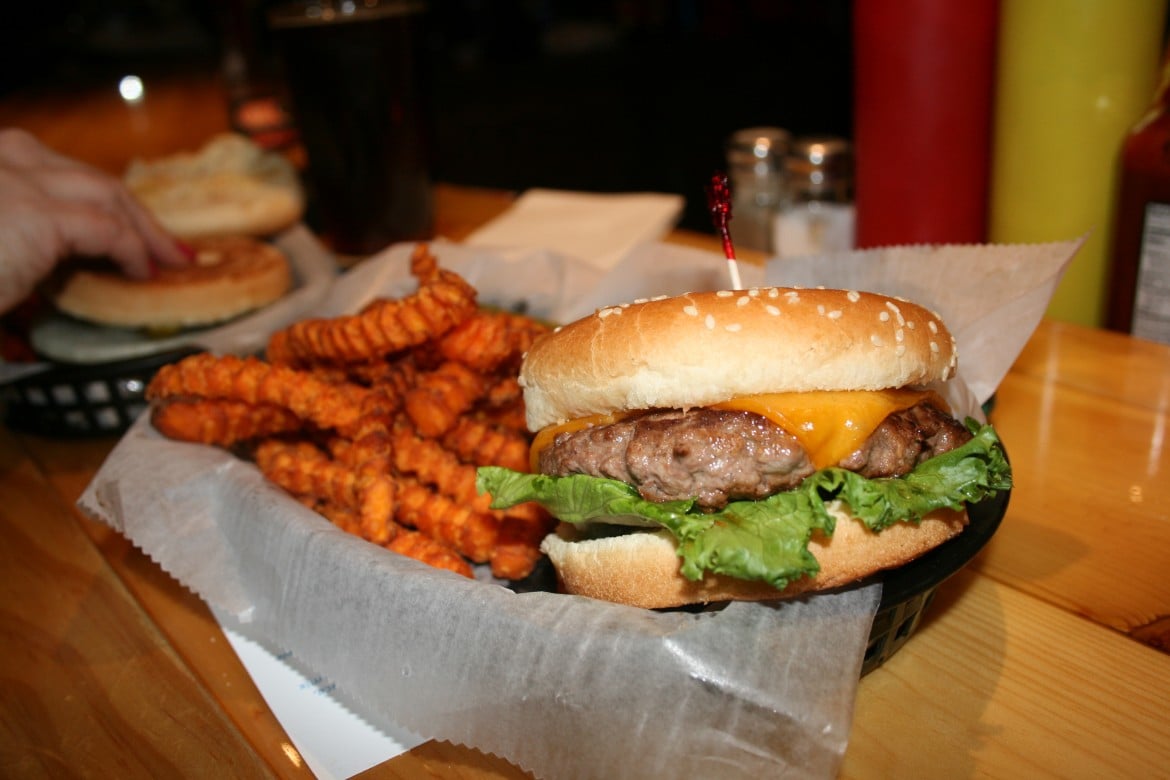 As instructed, we got the Spike Burger with sweet potato fries. The burger was good. It tasted fresh and was very juicy. The bun was nothing to write home about -- it seemed like it was a little old and utilitarian. I would think if this were in the top 22, the bun would need to stand out but it really didn't. Now, the sweet potato fries were worth writing home about: crispy, light and flavorful.
Spike's has a wonderful atmosphere: a great spot in the middle of the Mitten to take a break from your drive and enjoy a good burger. Is it one of the best in the state.?Our odyssey is just beginning. Let's see what the other 21 have to show!