If you're from
Michigan
, you probably know that the trolls live below the Bridge. But who would have guessed that one of the best burgers in the state of Michigan can also be found below the bridge!
In this case, it's not the
Mighty Mac Bridge
, but the
International Bridge
in
Sault Ste. Marie, Michigan
and the place is
West Pier Drive-In
. Because it's literally in the shadow of the International Bridge, it's as tiny of a drive-in that you could ever expect to find. In fact, we've been to the Soo many times over the years and had no idea this little restaurant existed, let alone served up some of the biggest and most flavorful hamburgers you will encounter.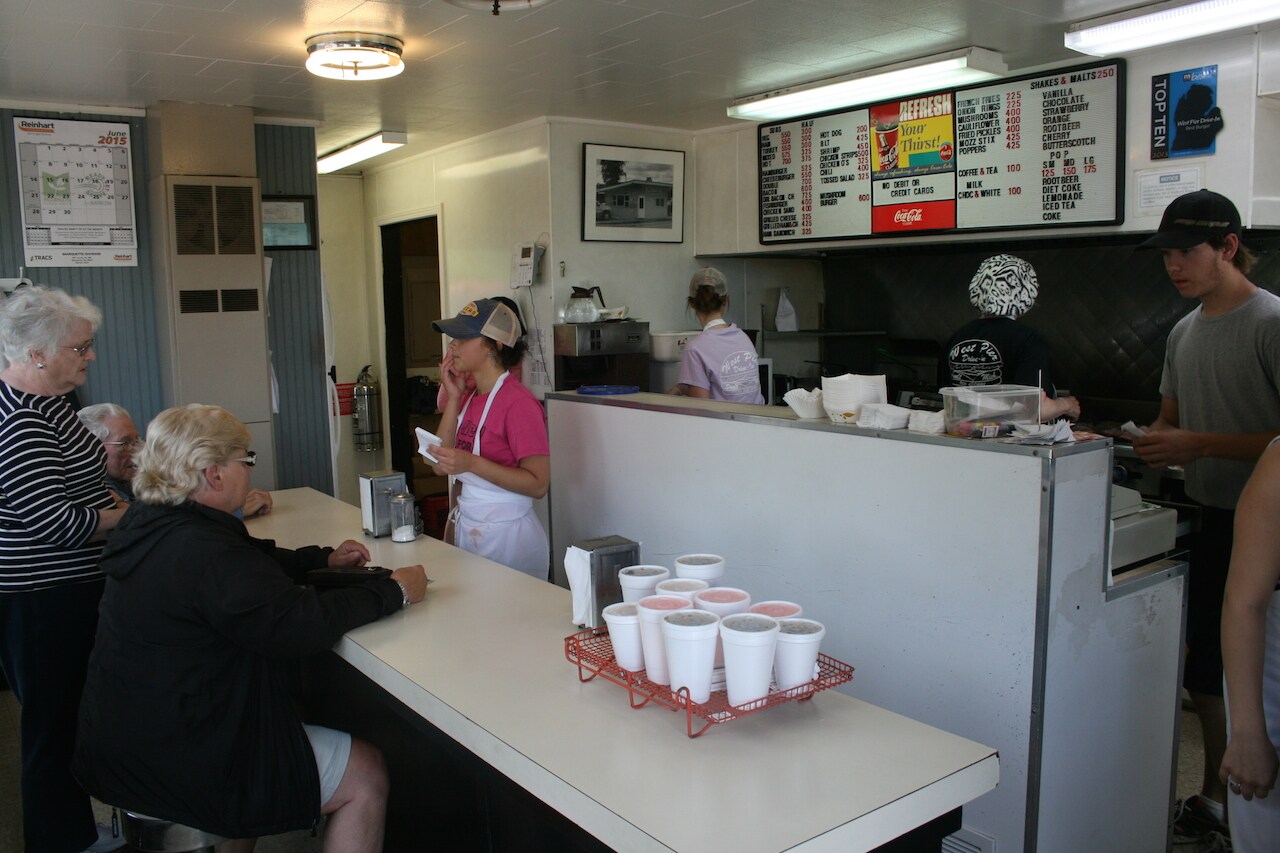 West Pier Drive-In has a few seats, but not many. Plan B can be a picnic in your car, as there may not be a seat available inside. Besides, there is a charm to sitting in your car at a classic 50's-style drive-in and listening to the deep guttural sound of the nearby freighters coming and going from the Locks. But be warned -- you need to make sure all your food makes it to the car. Dozens of seagulls with voracious appetites are ready to swoop in swiftly and steal any food that is left on your tray.
Thrillist
set the bar pretty high by including West Pier Drive-In on their list of the 22 Best Burgers in Michigan. It required we try the double bacon cheeseburger deluxe with fried pickles and a butterscotch shake. The double bacon cheeseburger is made with two half-pound burgers and when you do the math, you realize you're gearing up to take in a full pound of hamburger. Brace yourself for a lot of food! Fortunately for us, our daughter came over from
Northern Michigan University
to help us consume this giant feast.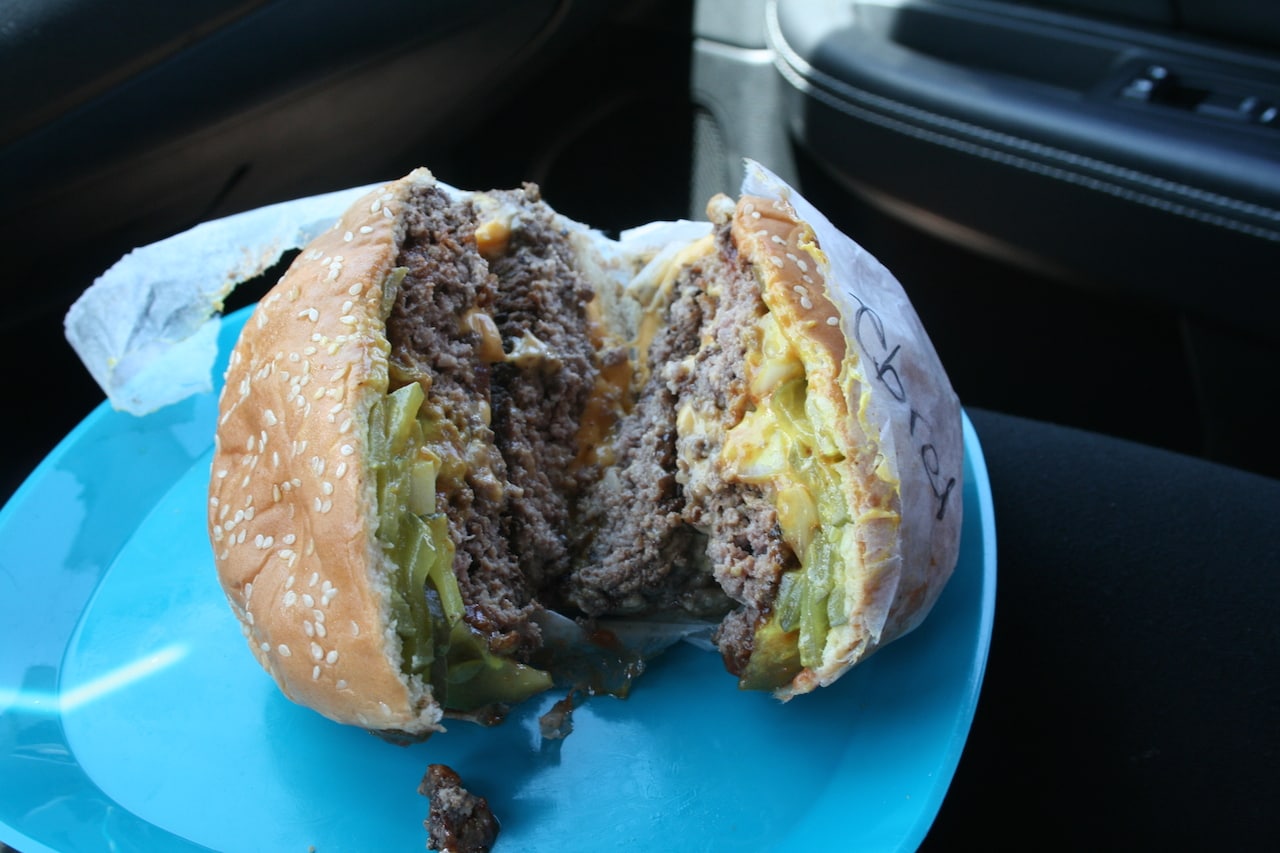 Just a few bites into the burger and we realized it has every right to be on the top 22 list. The burger was very juicy and flavorful, the bacon was thick and the cheese oozed out with every bite. The fried pickles and french fries were also wonderful, and although I'm not a huge fan of butterscotch shakes, it was also good.
Make sure you ask for extra napkins! With this size of a burger, you will need plenty. It would have been great to have some picnic tables around the restaurant on this beautiful sunny day, but maybe we would have felt differently if we had gotten into a tug-of-war with the pesky seagulls.
Thrillist is right -- don't go to West Pier Drive-In and count calories. You can never justify the caloric count. But if you bring other people along to share, perhaps you can enjoy this burger without any remorse. And if you don't have other people to share with, perhaps you can look around and find some trolls looking for a good meal. The seagulls may know where to find them.