Who are we to challenge the pedigree of a burger that not only made the
Thrillist top 22 Burgers in Michigan
list, but has also been named one of the
20 Hamburgers You Must Eat Before You Die
by Alan Richman of GQ Magazine? We're just Mike and Maggie Kent from Traverse City, after all. Unlike Alan, we haven't embarked on a nationwide trek to taste 162 burgers and find the best in the country. So, when we walked into
Miller's Bar
in Dearborn, we were a little star struck. This burger is one of the best in all of the USA, so it has to be fantastic!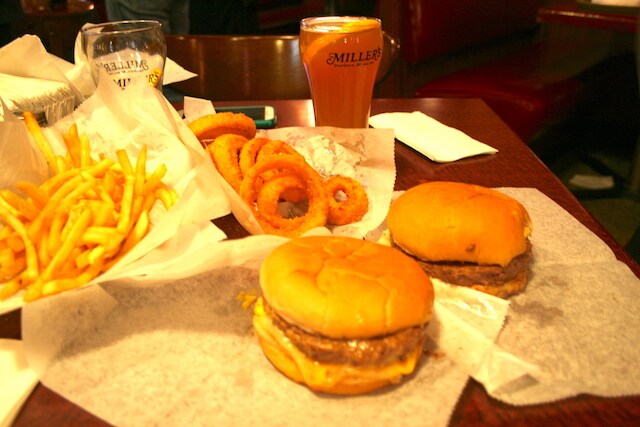 After just one bite we were left with — not much. After the second bite — OK, it's a good burger. After a third bite — it's really still OK.
Miller's has a really nice atmosphere as a neighborhood bar with good food. It does carry a story like so many of the places on the Thrillist Top 22 Burgers in Michigan list. The food comes with no frills, is served on paper, but it doesn't come with a bill. Instead, it's a sort of honor system where you tell the man behind the counter what you ordered and then pay.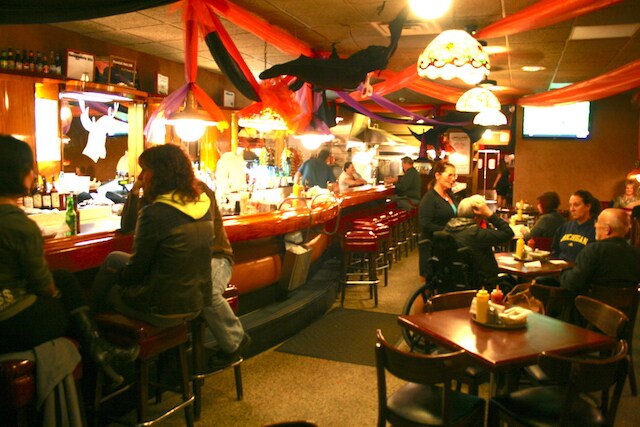 We asked what makes this burger one of the best and we were cautioned not to believe the local lore that the flavor is tied into a grill that is not cleaned, but rather is well seasoned after years of use. That was a story confirmed by the GQ review. The grill is cleaned daily and they do get fresh ground round every day, prepared long before most of us are thinking of waking up for the day.
For Maggie, the burger was a little too rare. For me, it was just fine. It was a good burger. The bun, once again, was nothing special. A good sign was that the burgers required a lot of napkins — ten in total! It came with cheese, ketchup, mustard, pickles and onions, but really nothing else: no lettuce, no tomatoes, and certainly nothing fancy.
The fries were thin, crispy and quite tasty. The onion rings were average. I couldn't get a glass of water with my meal — I had to get bottled water. Truth be told, I don't like to get bottled water because I don't like the plastic waste.
Miller's
has been around for 74 years, so it has the longevity and knows how to make a good burger. And even though our feedback flies in the faces of GQ and Thrillist, we're not sure why this burger makes the lists as one of the best not only in Michigan, but also the country. It's good — we just don't think it's
great.