In the heart of
Jackson
is a tiny burger joint where it's clear that for 88 years, the neighborhood has grown up around this local business whose primary purpose is to serve up simple and tasty burgers.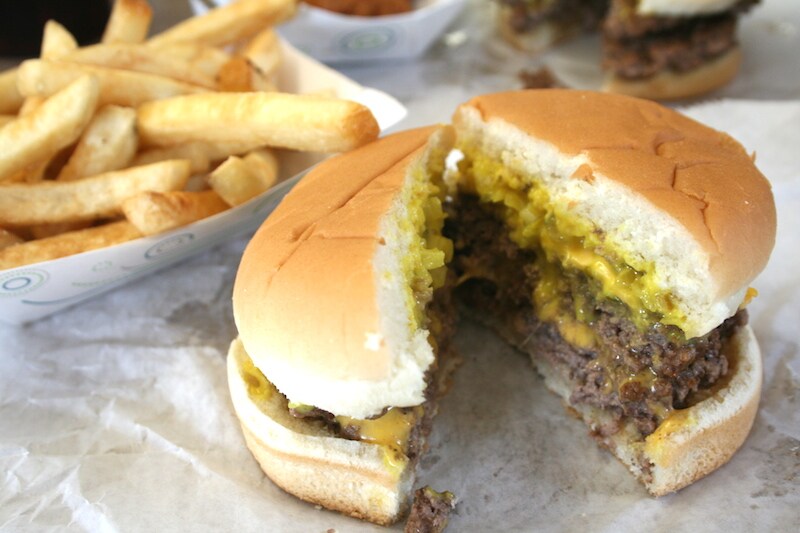 You don't have to look far for signs that the neighborhood grew up around
Schlenker's
. Just look out the window. You won't see a beautiful vista, rolling hills or a flowing river. Instead, within inches of the window is the cinder block wall of an auto repair shop. This is an older Jackson neighborhood, but for more than 80 years, burgers have been coming off the Schlenker's grill. After all this time, they should know what they are doing -- and it appears they do!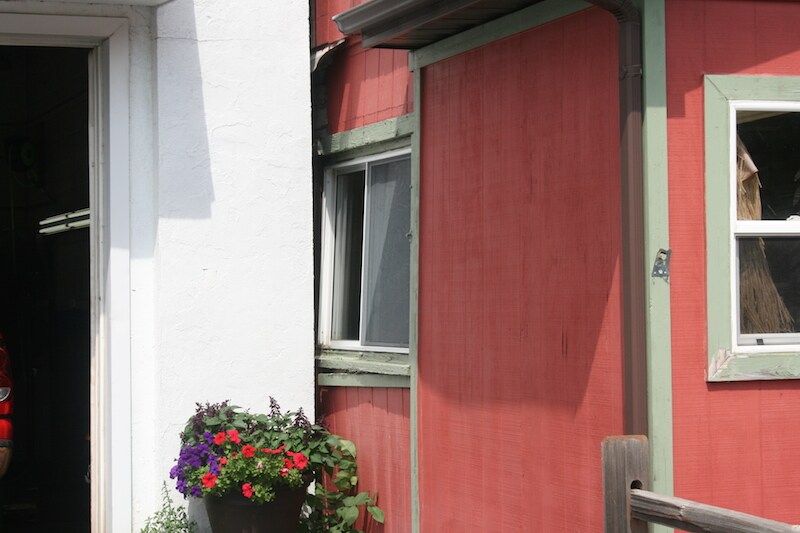 Signs of their expertise are literally hanging on the walls, with multiple awards for being the best in Jackson by
Jackson Magazine
and a Top 10 award from
MLive for 2013.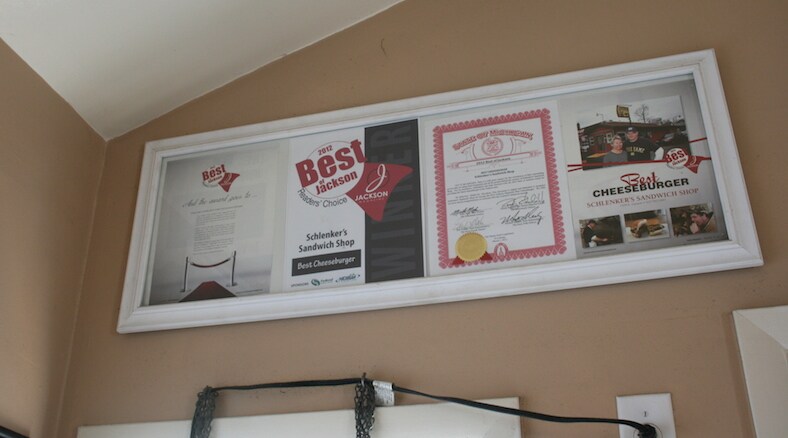 This business was started in 1927 by George Schlenker and they received a proclamation from the
Michigan House
in their honor when they turned 80 years old. There have been other owners of the business, but not many.
It's a small diner with only a handful of stools around the U-shaped counter. When we first poked our heads in, they were filled, so we came back a half-hour later to find plenty of room.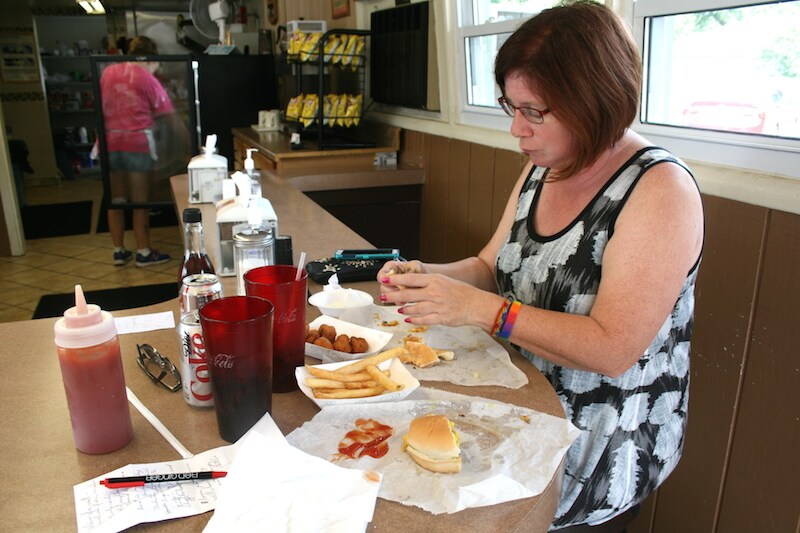 The
Thrillist
list mentions a double cheeseburger with "everything sauce." Schlenker's Everything Sauce includes mustard, sweet relish, chopped onions and seasoning. Now, I'm not a fan of sweet relish, but I needed to stick with the
Thrillist
requirement. The meat is ground fresh daily and served with two slices of cheese. It was wonderful! Moist, fresh, and the loosely-packed patty seemed to make it even more juicy. What we're finding with most of the places included on the Thrillist list so far is that the bun appears quite average, and that was true again here. Nothing extraordinary, but still good.
To get the full flavor of the place, we included an order of french fries and deep-fried cauliflower. If you decide to follow in our footsteps, we strongly suggest that you go with the cauliflower. The fries were fine, but the cauliflower was a taste sensation! And if you're not a fan of sweet relish, skip it and top with another option.
This place is certainly quirky. The hours of operation are posted, but with a disclaimer that if they run out of burger, they will close down early. Don't get upset -- this is how you know it's going to be fresh.

Schlenker's is closed on Sunday and Monday so don't plan your visit at that time. And this place is a true hamburger joint with a very simple menu. Sure, you can get a few other things like hot dogs and grilled cheese -- but why bother? This place is known for burgers and for good reason. Their burgers are worth tracking down and you'll enjoy finding out why Schlenker's has been around for so long.