We are only four burger places into this list and we are still scratching our heads... what makes a really, really good burger? A burger so good, it is considered one of the
top 22 in Michigan
? This time, we went to
The Torch Bar & Grill
in downtown Flint -- and unfortunately I don't think we found the answer to our question.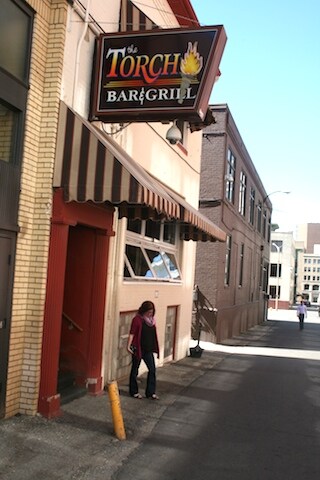 The Torch has a good burger, but we're having trouble figuring out how it's named as one of the
top 22 in the state
. It was a very good half-pound burger. We had plenty of options. I opted for some bacon on the burger while Maggie opted for an egg. We also enjoyed an order of fries (extra crispy). It was all... good. We're just not convinced it was great.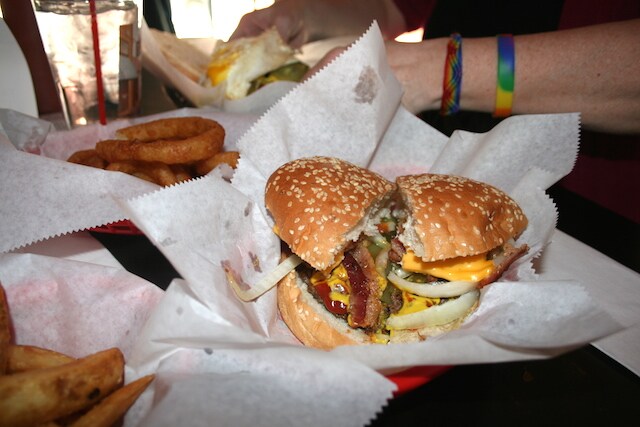 The Torch Burger is made from a half pound of locally raised ground chuck. The bun was nothing to write a blog about... it didn't appear to be the freshest. The atmosphere of the bar is great. It is located off an ally and just a couple blocks away from a very vibrant Flint Farmers Market. Did I mention this was a good burger? It was. Maybe it was because we witnessed the Detroit Tigers getting a shellacking at the hands of the Chicago White Sox, but I can't say we were overly impressed.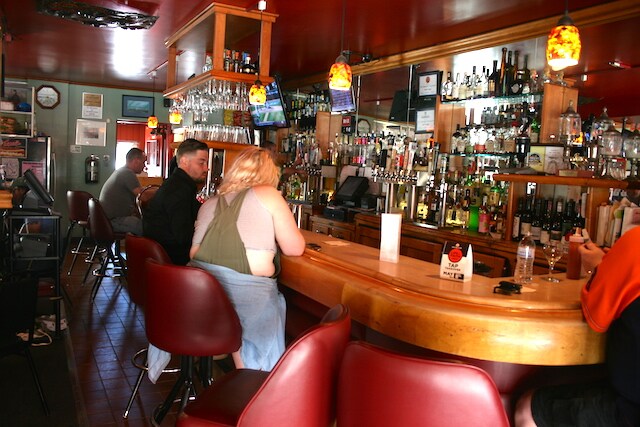 The Torch
is a good place to enjoy a beer, watch some sports and enjoy a good burger. We wouldn't say you should expect one of the top burgers in the state. But hey, we still have 18 more to check out and extra spots that have been suggested to us. Give us your ideas on additional places we should go. We'd especially like suggestions around the "Foodie Town" of Traverse City!