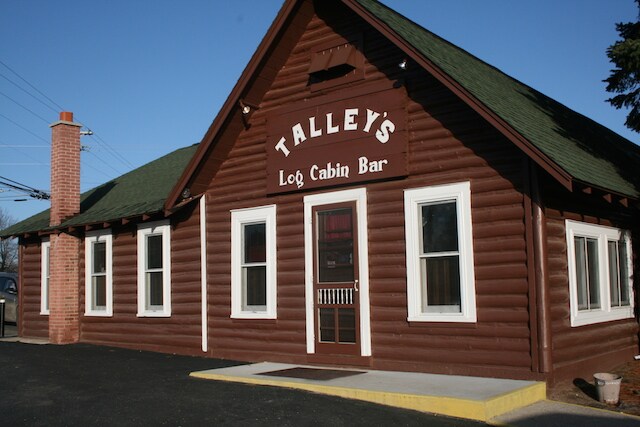 This time we made it!
Talley's Log Cabin Bar
was minus all the St. Patrick's partiers and without this, it really is a friendly neighborhood bar. Our take-away is that it's a local watering hole where you can expect to get cheap PBR and be happy with talking to your friends.
When you walk into the dark bar on a sunny northern Michigan day, you really have a tough time believing you're going to enjoy one of the
22 best burgers in Michigan
. Let's face it, the surroundings are pretty basic. It's a dark atmosphere where you expect to have a beer and watch the start of the Tiger's season. (It was game day and the Tigers won, by the way!)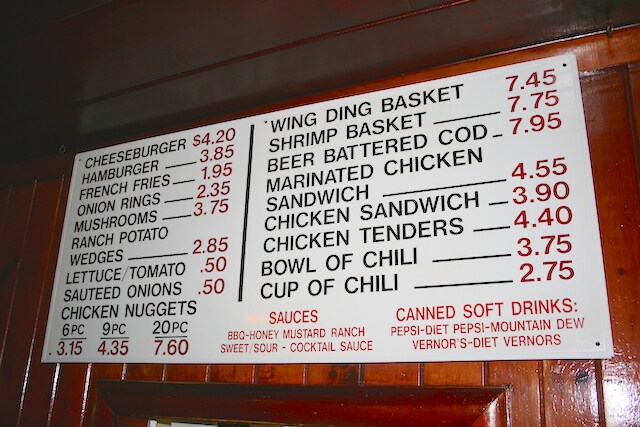 The menu is also pretty basic. It hangs on the wall, and I can imagine it's in the same spot that it's hung for many years. Look for burgers, a little chicken, and maybe some fried fish, but not much more than that.
Again the thought recurred, can this really be a place where they serve one of the 22 best burgers in the state?
If you want a burger, your selection is -- your guessed it -- basic. Your choice is burger or cheeseburger. Yup, it's that's easy.
So Maggie and I took a walk on the wild side and both got cheeseburgers, and shared an order of fries (extra crispy, please).
After a short wait, our server, Melissa, brought the order to the table. This just could be the juciest burger we've ever encountered at
any
bar or restaurant! The burgers were almost too hot to eat, but we dove right in and devoured every bite. The cheese was American, and since it was so juicy, it all melted into a delicious flavor combination. It was a simple burger that was perfectly done.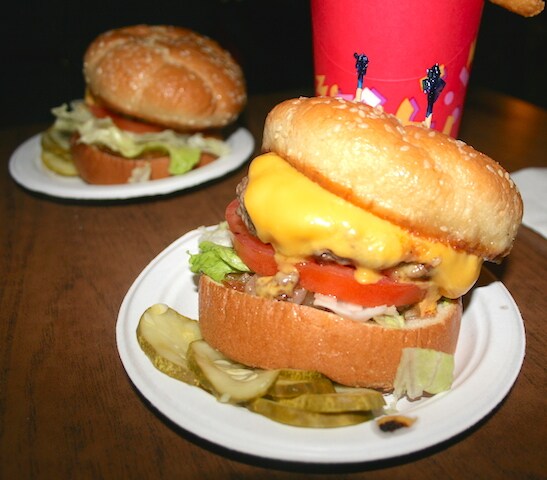 The bonus was that it was all served up at what seemed to be a bargain price. We got two burgers, fries and three beers for around $20. We thought that was very reasonable.
We talked with Melissa about the selection of Talley's Log Cabin Bar and Grill as a top burger location, and she was very aware of it. She mentioned there are a couple of lists where they are singled out. She suspects the secret is that the burgers are mostly steamed, allowed to sit on the grill, but covered to keep in the juices. Well... it sure is a successful technique!
We still have many more locations to experience, but so far, this is one that we can see has a good reason to make
the top 22 list
.
Let us know if you've been finding any outstanding burgers we need to try.