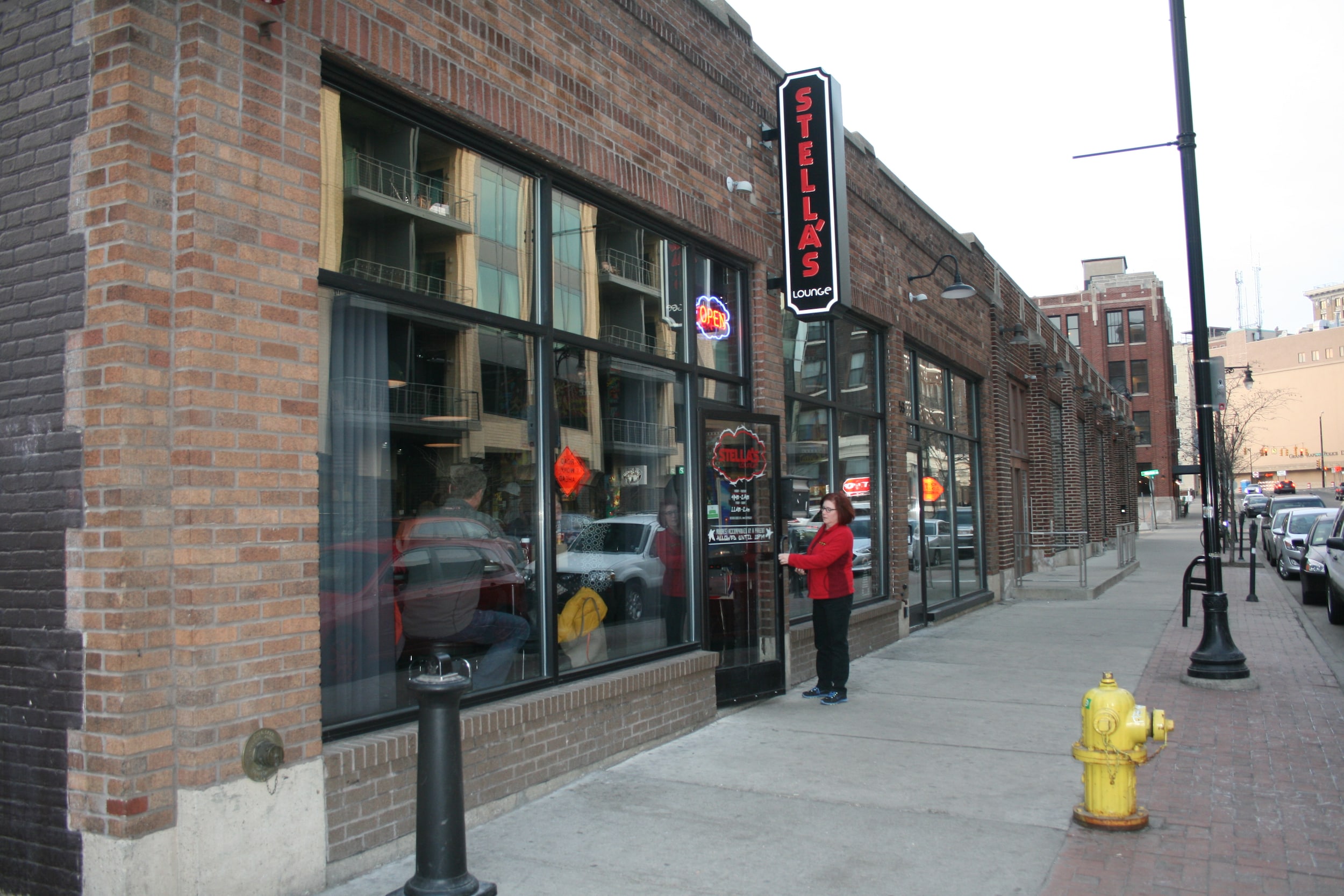 You would think that any burger joint named the
Best Burger in America by GQ Magazine
and
Best Burger in GrandRapids by Grand Rapids Magazine
must have something going for it.
T
hat's the claim to fame for
Stella's Lounge
in what has become a really vibrant and youthful downtown area.
We came to Stella's on a Friday night and while it was really busy, there was not a huge wait to get seated. The restaurant is hailed as a great location to enjoy a variety of whiskey and local brews. The atmosphere of the place was fun, noisy, and friendly. A funky mural on the wall, complete with out-of-this-world creatures, helps set the festive atmosphere.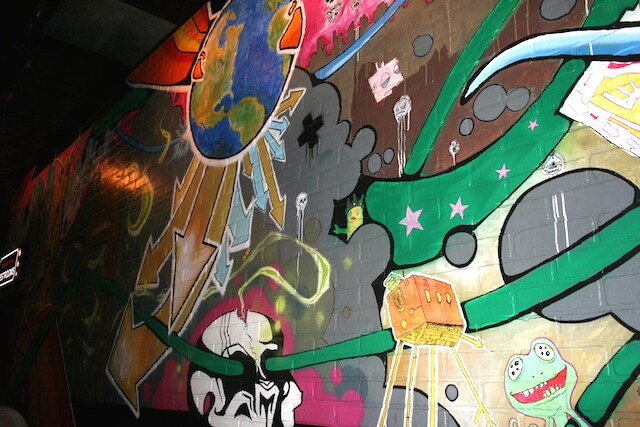 Our server, Foster, made us feel right at home and made plenty of suggestions once he found out this was our first time at Stella's Lounge.

He led us to the very burger our list had insisted we try: the Stella Blue.

The Stella Blue is a hefty burger stuffed with blue cheese and bacon.

Maggie veered off the suggested menu and dove instead into the Olive Burger.

She's not a big fan of blue cheese but she did take a bite of the Stella Blue, too.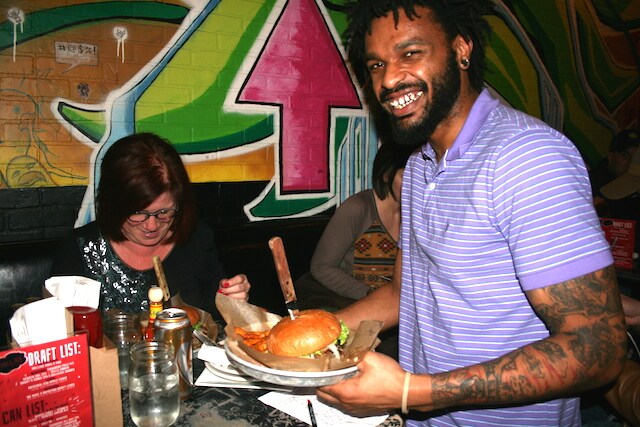 Both burgers were fantastic!
A wide array of toppings mixed their flavors with the blue cheese to create a conga line of feather-light dancers tripping over our taste buds.
While I'm not a fan of olives, Maggie also praised her burger for being a wonderful mixture of quality beef, salty olives and gooey cheese.
Foster was right on with his suggestion to try the Stuffed Tots: shredded potatoes with bacon, cheddar and jalapeños. We also tried the Deep Fried Avocados, but can't say either one of us were fans.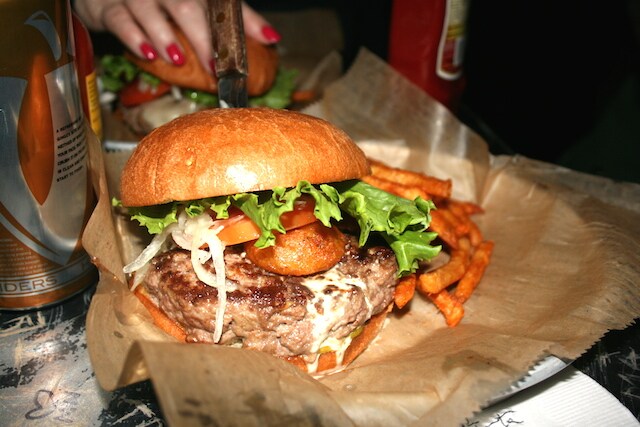 Our only complaint goes back to our opening comments. This area of Grand Rapids is really vibrant and youthful. Maggie and I scoured the faces of everyone in this lounge, and we could find no one our age. We dramatically tipped the age scale, but we think these kids may be on to something here. Perhaps we can get the 50/60 crowd to take control of this place.

We still have 20 more burger spots to check out, but we suspect this has the right to be on the list.
Have you had an experience at Stella's Lounge? Fill us in on your thoughts.